HELLO NEW COUPLE !
You are about to embark on a journey that's going to change your universe, that is going to absolutely change your life and forever change you both, and it's just the planning of the wedding!
We know that this probably isn't the first wedding photography website you've looked at, and that's a good thing ! It's best to looking around wedding photography website. It's good to know the type of photography you need. Our Style is a mix of stunning portraits and impeccably captured unposed moments to show off every beautiful moment of your wedding day.  Our photography is always fresh, real, and beautiful, we don't like posed photography with a scenario pre-established. We like to say we worked as a war photographer, because we focused on what happened in front of our eyes. We want you to look at your albums and photos for the rest of your life and for your legacy and be able to remember the day like it was.


We have experience.
As professionals photographer and videographer for well over a decade for the both of us, we are fully comfortable with any location, lighting, timing, or situation that could come up on your wedding day. We have worked to difference places around the world, United States, Portugal, Canada and pacific Islands.  This experience helped us to discover mutliple culture and behaviour. We are very kind and we love laughing, but we take responsibility to bring you amazing images and service seriously. We are very focused an our clients, and we don't send any other photographers to deal with you.

« The Way Emmanuel took the shots was professional.
He was easy to work with. He was purposeful, but easy-going, he even helped with various situations that was not expected of him. He was friendly and became a part of the team ! « 
Sarah | South Africa
The moments were beautifully captured , we liked the natural way in which expressions were seized. We were very happy to discover these images which will remain our treasure for ever.
San | Monaco

Our Philosophy
"Souvenirs" of your wedding is probably the most important things you looking for your wedding photographer.
We like to say we worked as a war photographer, because we focused on what happened in front of our eyes.
We told Stories !
Check out some of our work just below, by clicking on pictures.

PHOTOGRAPHY + VIDEOGRAPHY
Most of our packages include an album or an Art Box, a CD with all the retouche images, and a Nine hours shooting time. We use our camera photo to shoot weddings, the results are stunning, our videos during between 7 / 20 Min, it depend of the contract you choose. We create a teaser some days after the wedding for sharing to your friends and family on FaceBook, or Tweeter, or even your blog if you have one, you should take contact with us, because we have to told you how it works.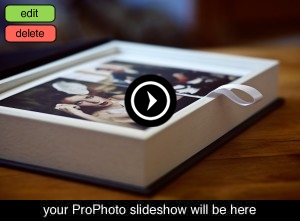 Always connected. 
We are located near Lyon in France, but we connected around the world with our Apple Tools, so no matter where you are, you can touch us with our Mail or Skype.
We are located in the wonderful land of "La Loire" next to Lyon.
If you want to make an appointment with us, just fill up the contact section just above the page.
Le Château de la Rive
42240 St-Paul en Cornillon