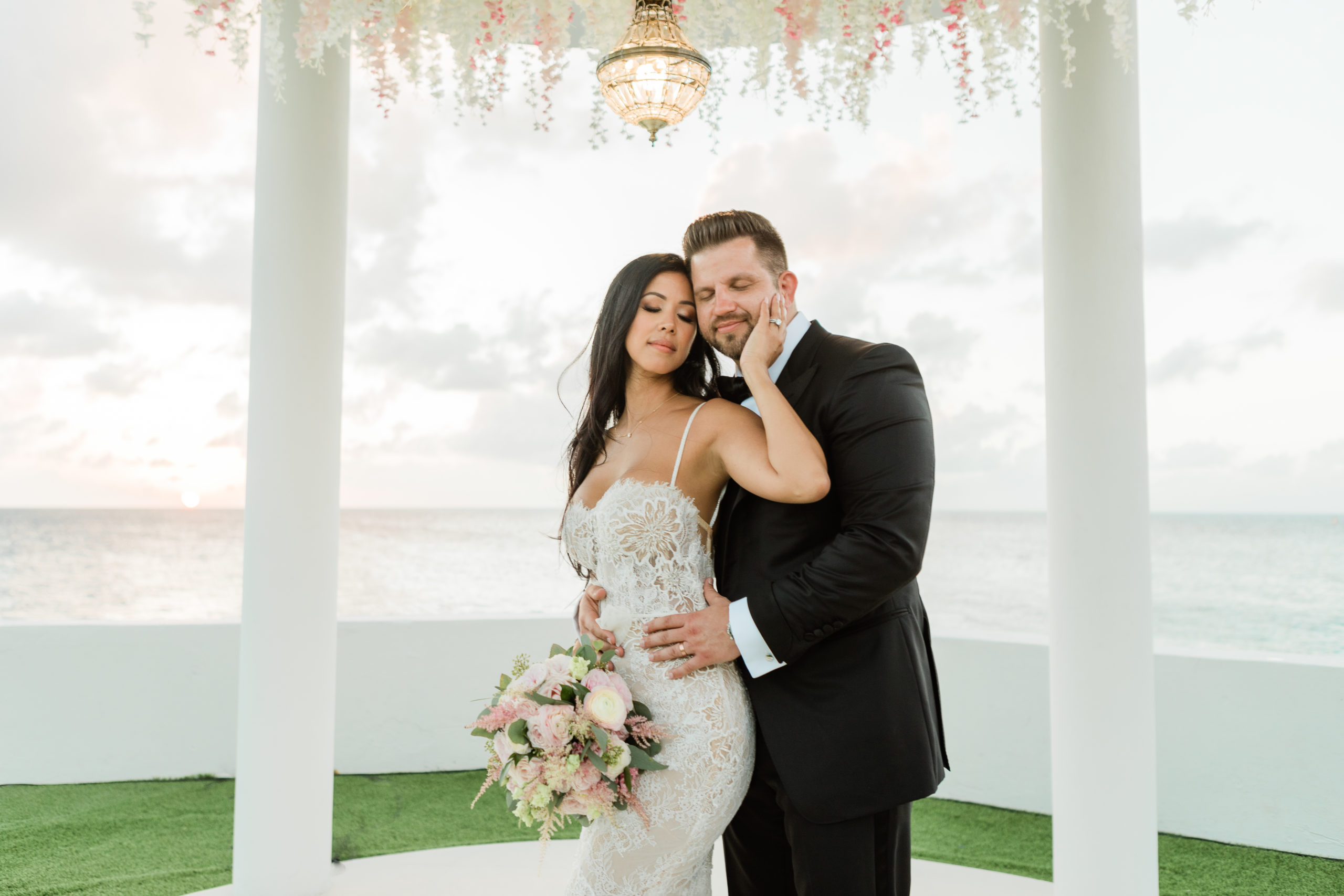 Caribbean wedding photographer in Sint Maarten
For their Big Day, J & N chose an amazing venue, the Morgan Resort in Sint-Maarten and asked me to be their wedding photographer in the Caribbean. It was a tremendous pleasure for us to go back to this island that we know and love for a long time as we have some family there!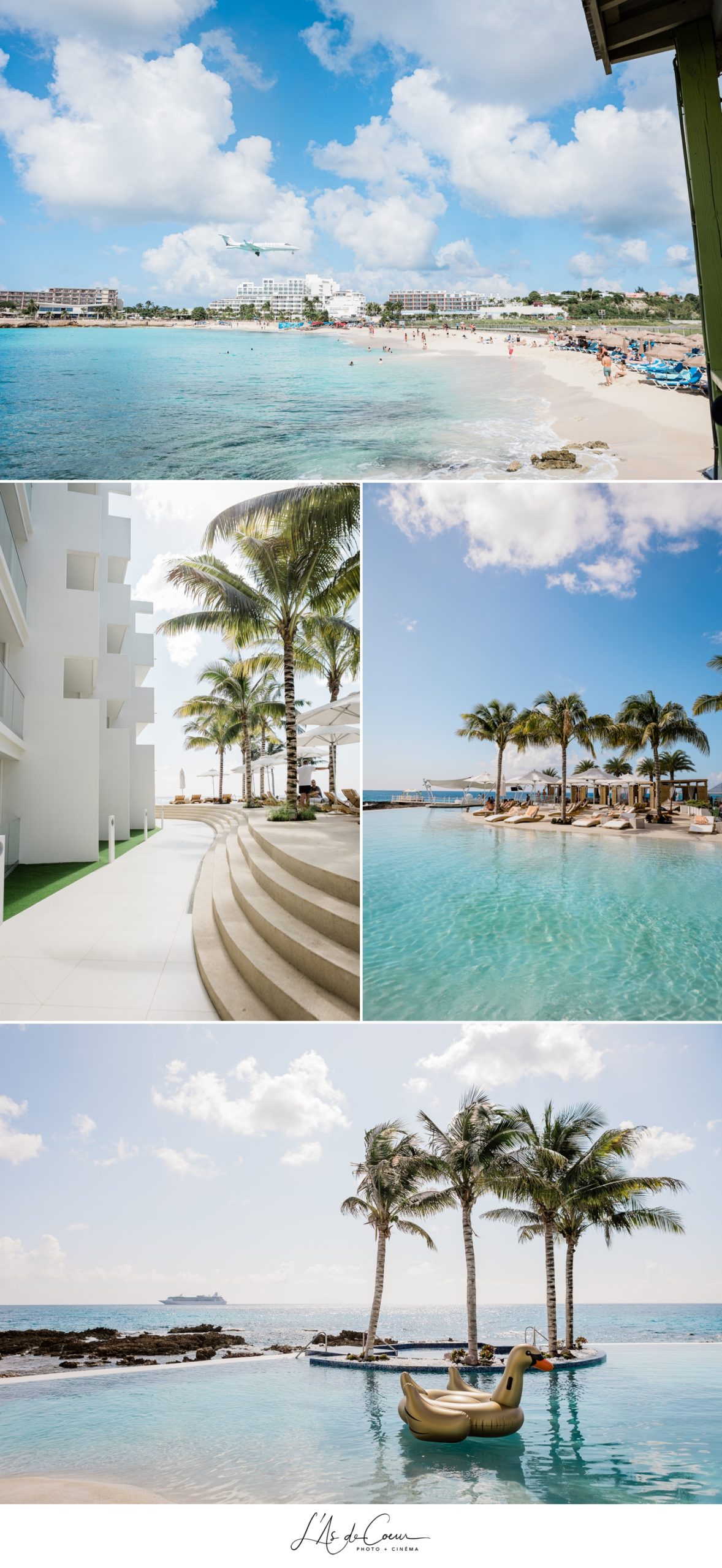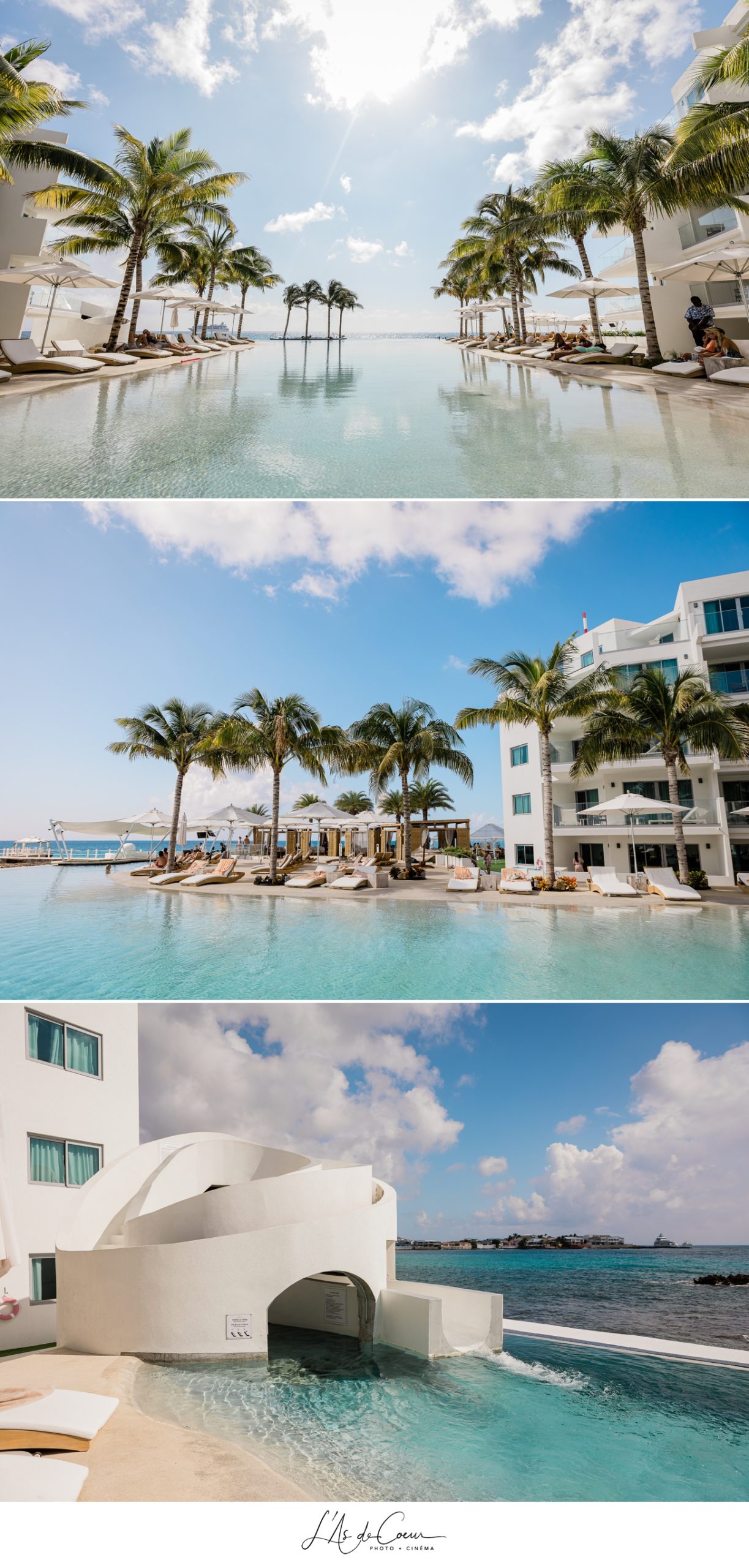 A stunning venue in paradise, The Morgan Resort in SXM, turquoise sea, white beaches, palm trees!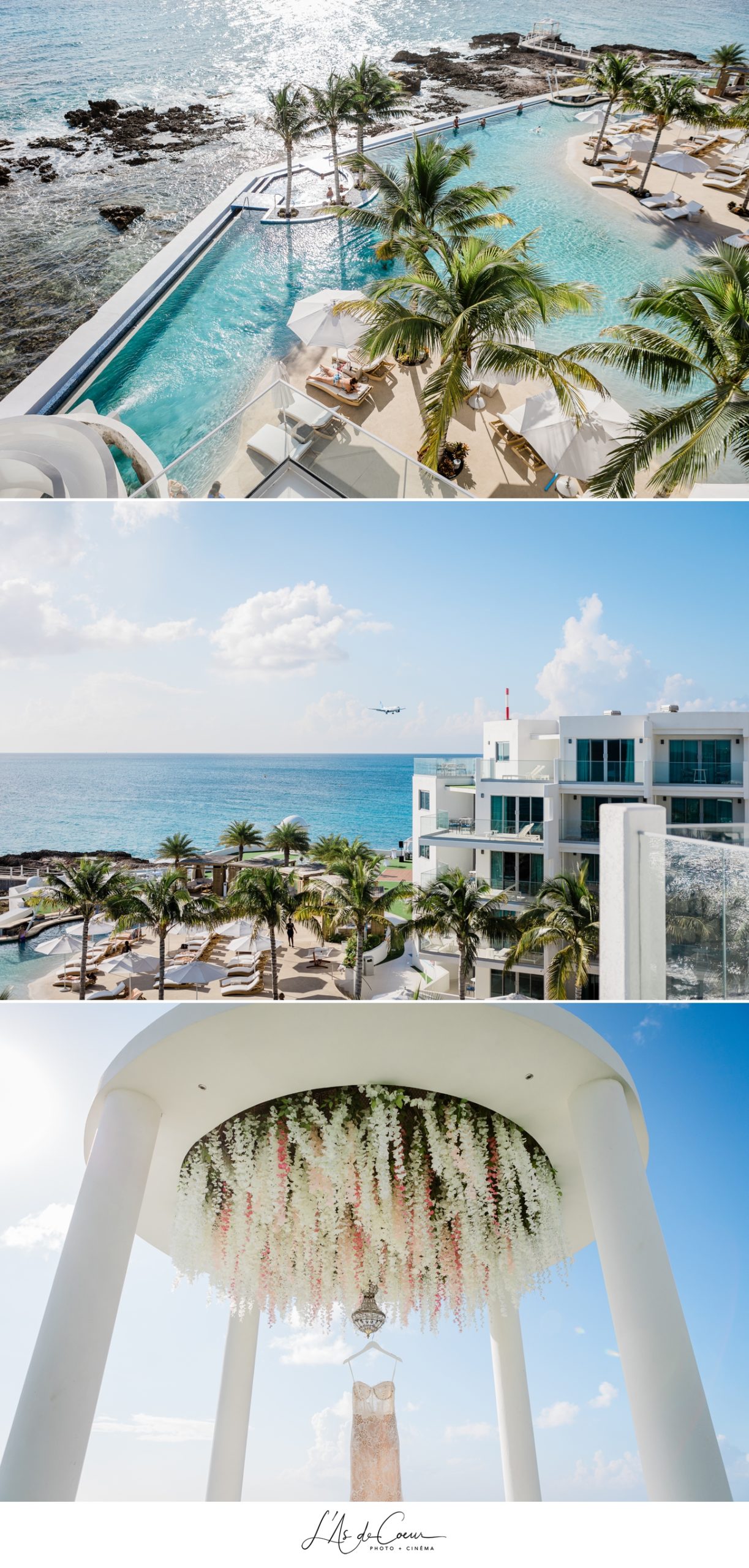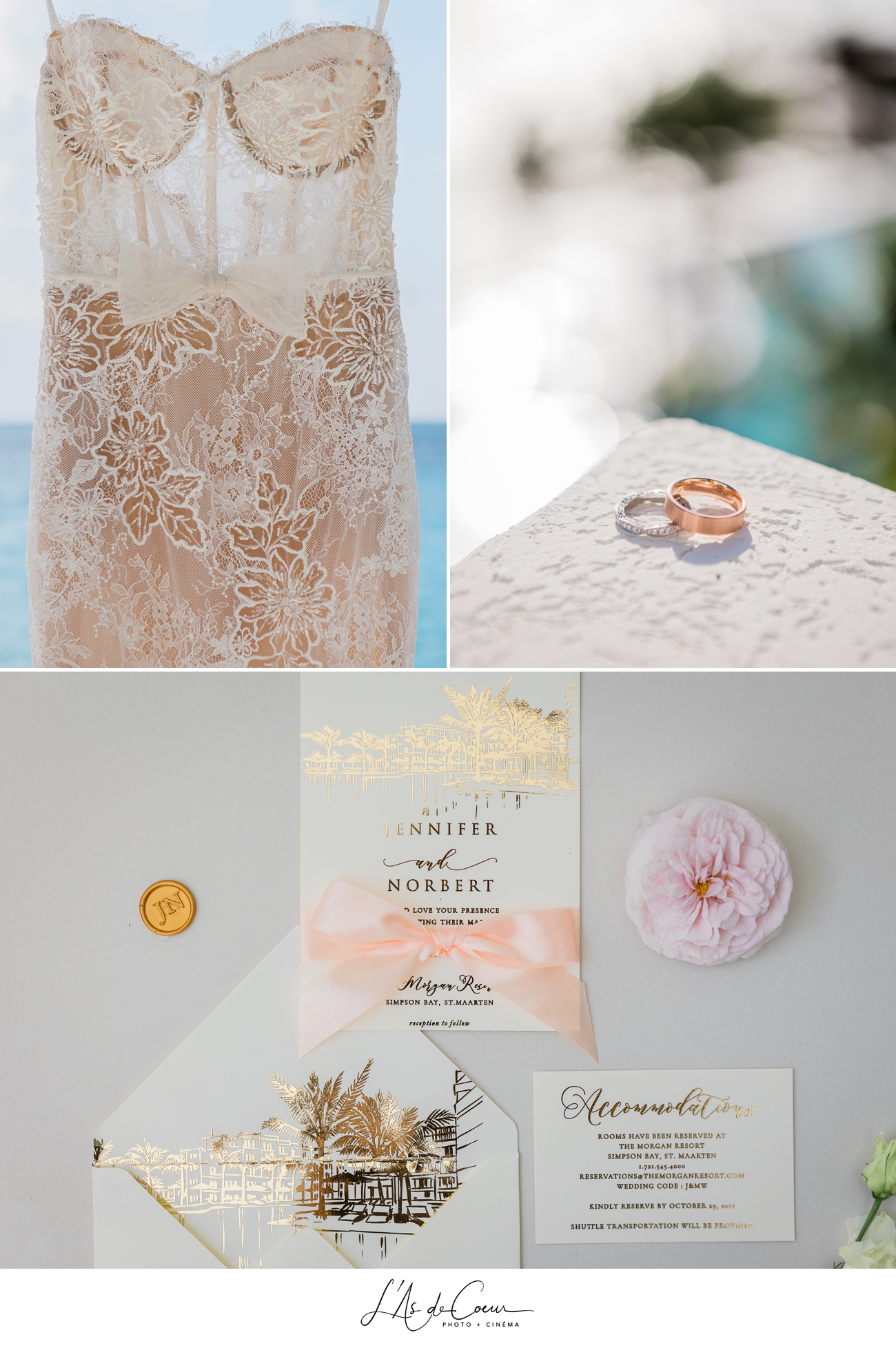 An intimate American wedding by the waterfront
J & N come from Florida and decided to tie the knot surrounded by their loved ones in the Caribbean, on the Sint Maarten Island. This island has two sides, one French and one Dutch, where my lovers decided to exchange their vows. They asked me to follow them during this wonderful day. It's through their wedding planner, As You Wish, specialized in wedding in the Caribbean that they found me! We've already worked together on a few weddings and we can say that we make a pretty good team!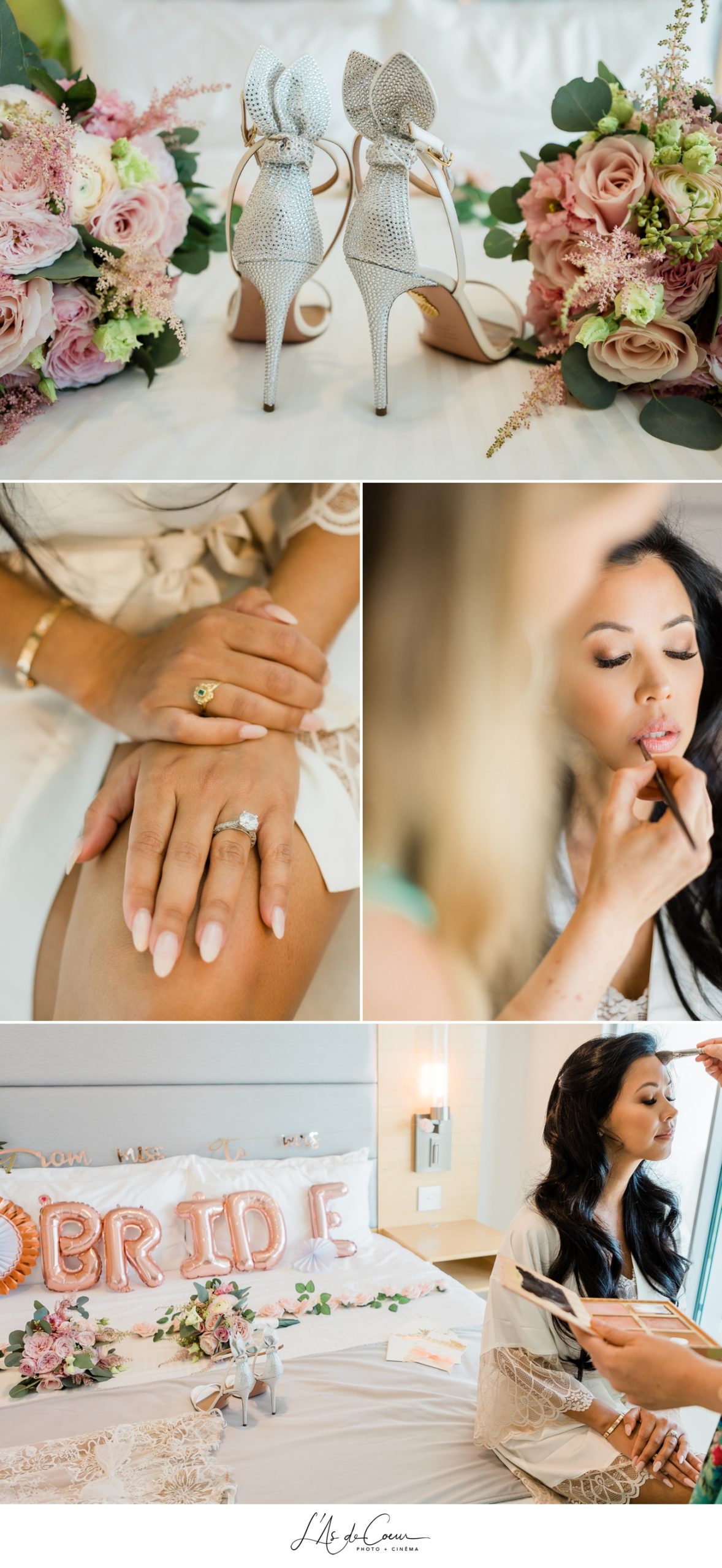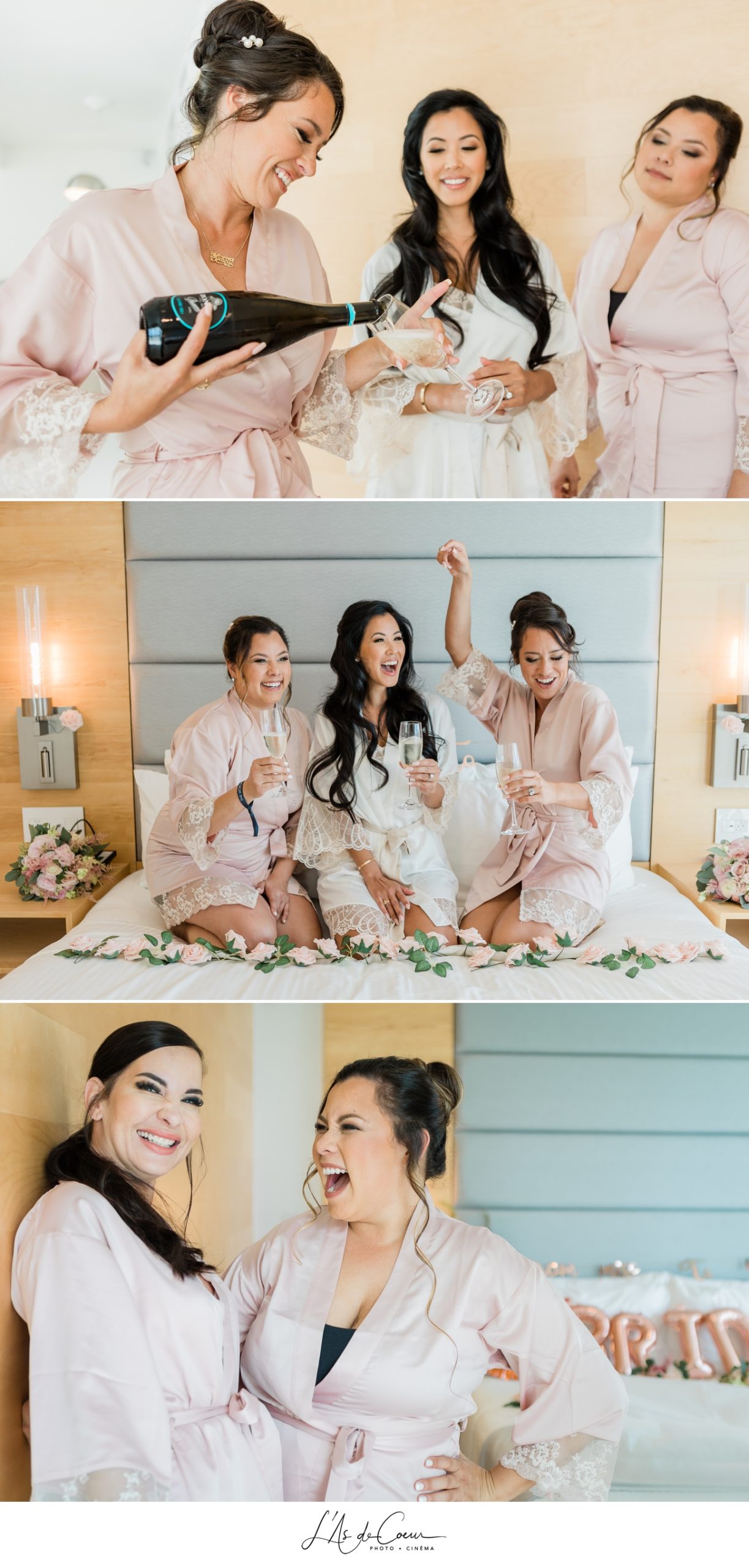 Relieve your amazing prep time throughout our lifestyle and glam pictures.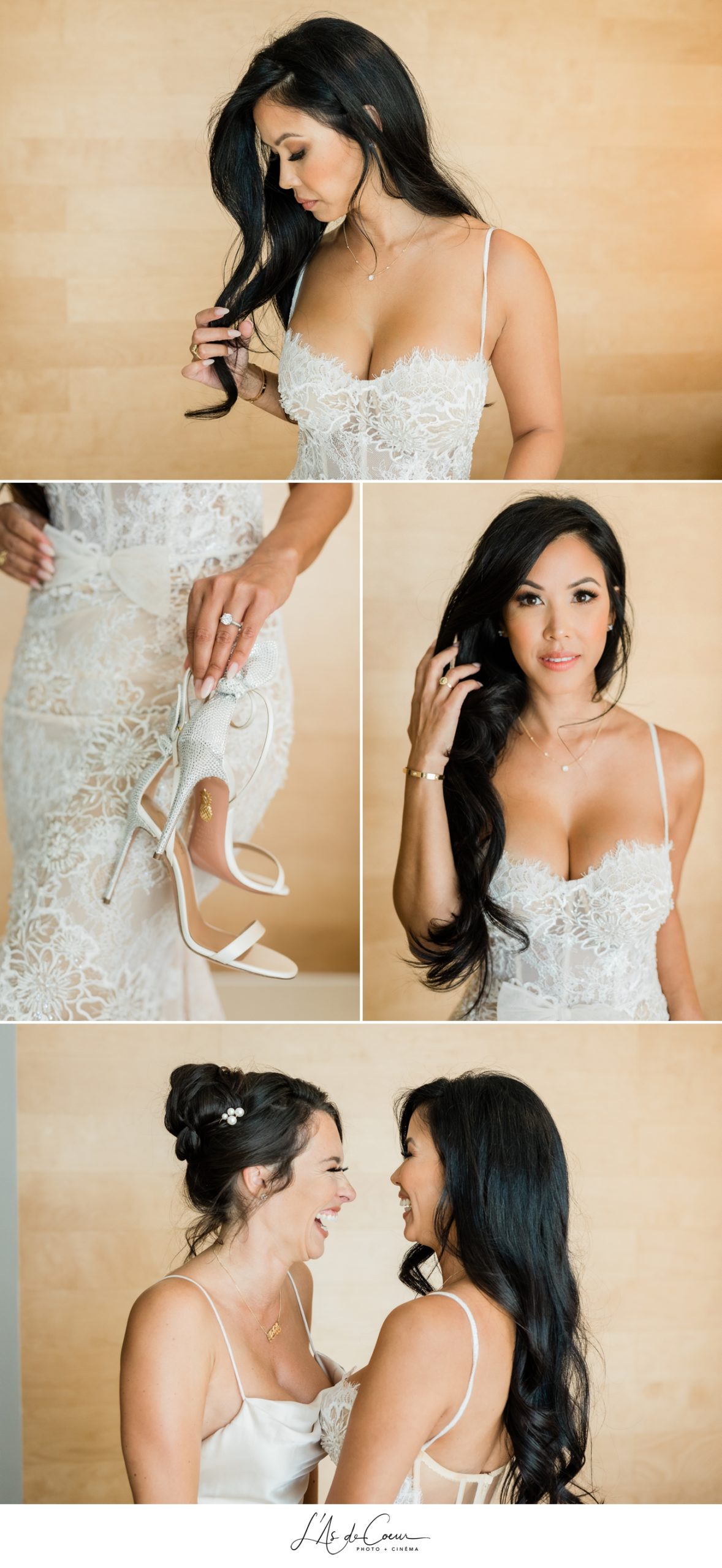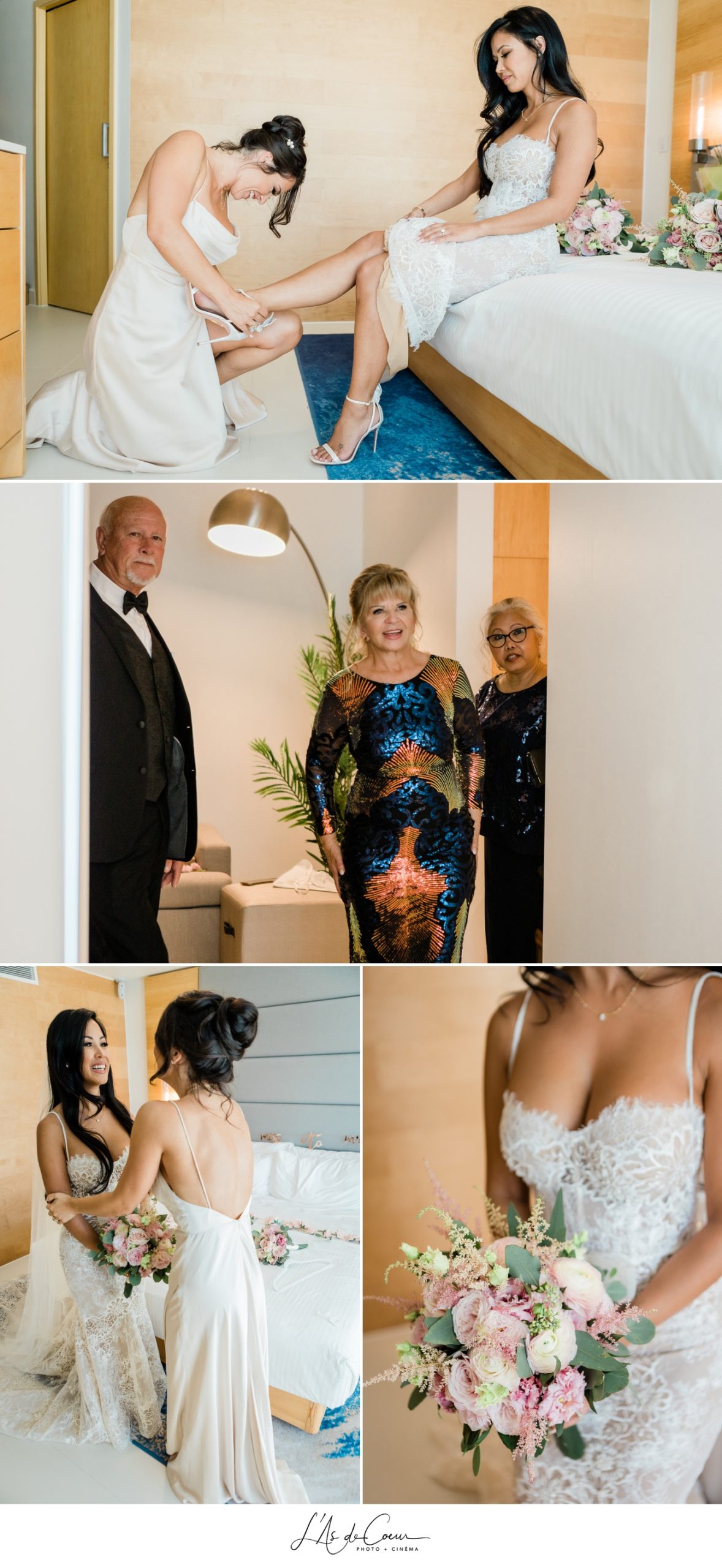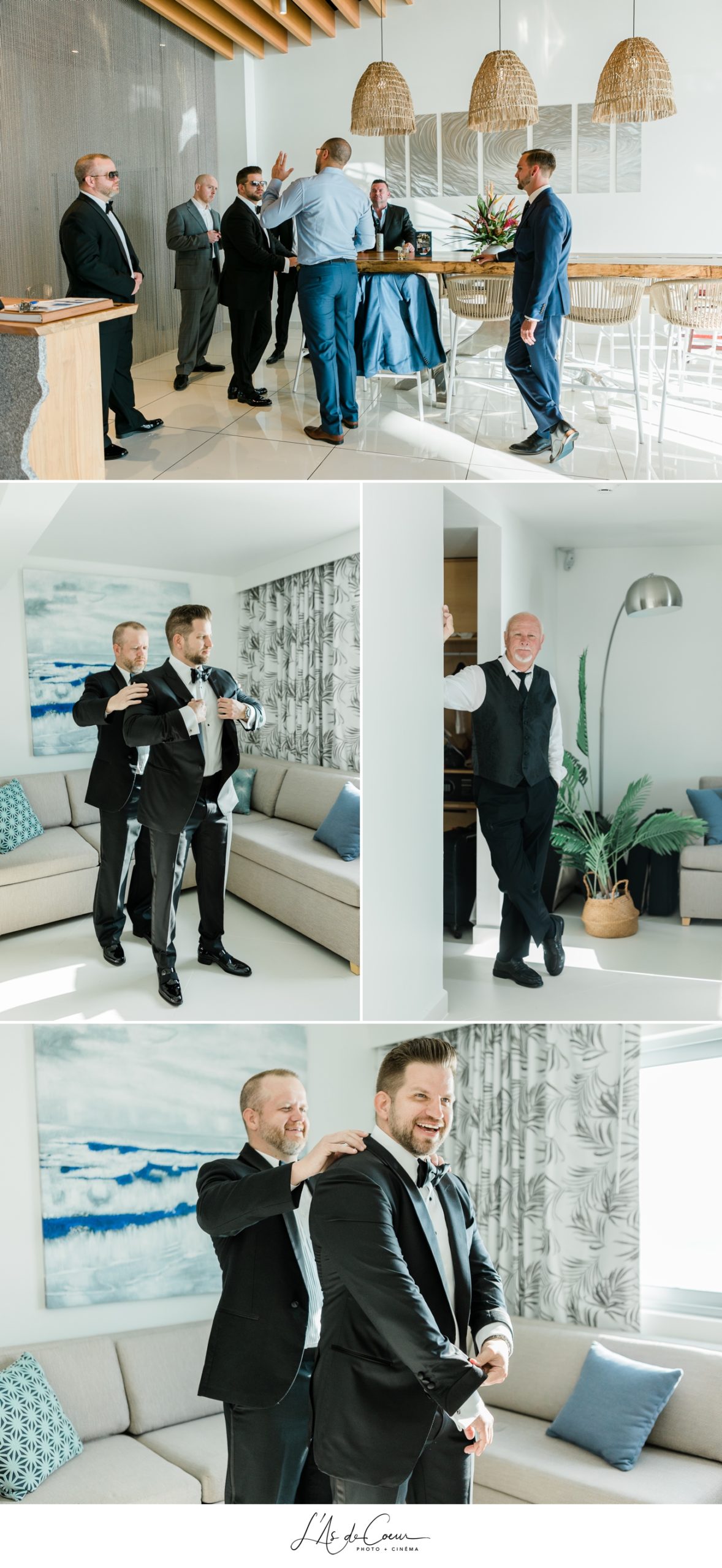 Céline from L'As de Coeur, your Caribbean wedding photographer !
J & N wedding was not my first one in SXM, we love being there, it's really the paradise. Beaches, turquoise sea, warm weather everything to make your beautiful day even more exceptional! I really love to travel and discover new places so if you want to get married anywhere else in the Caribbean or in the world even we'll be pleased to follow you as your wedding photographer.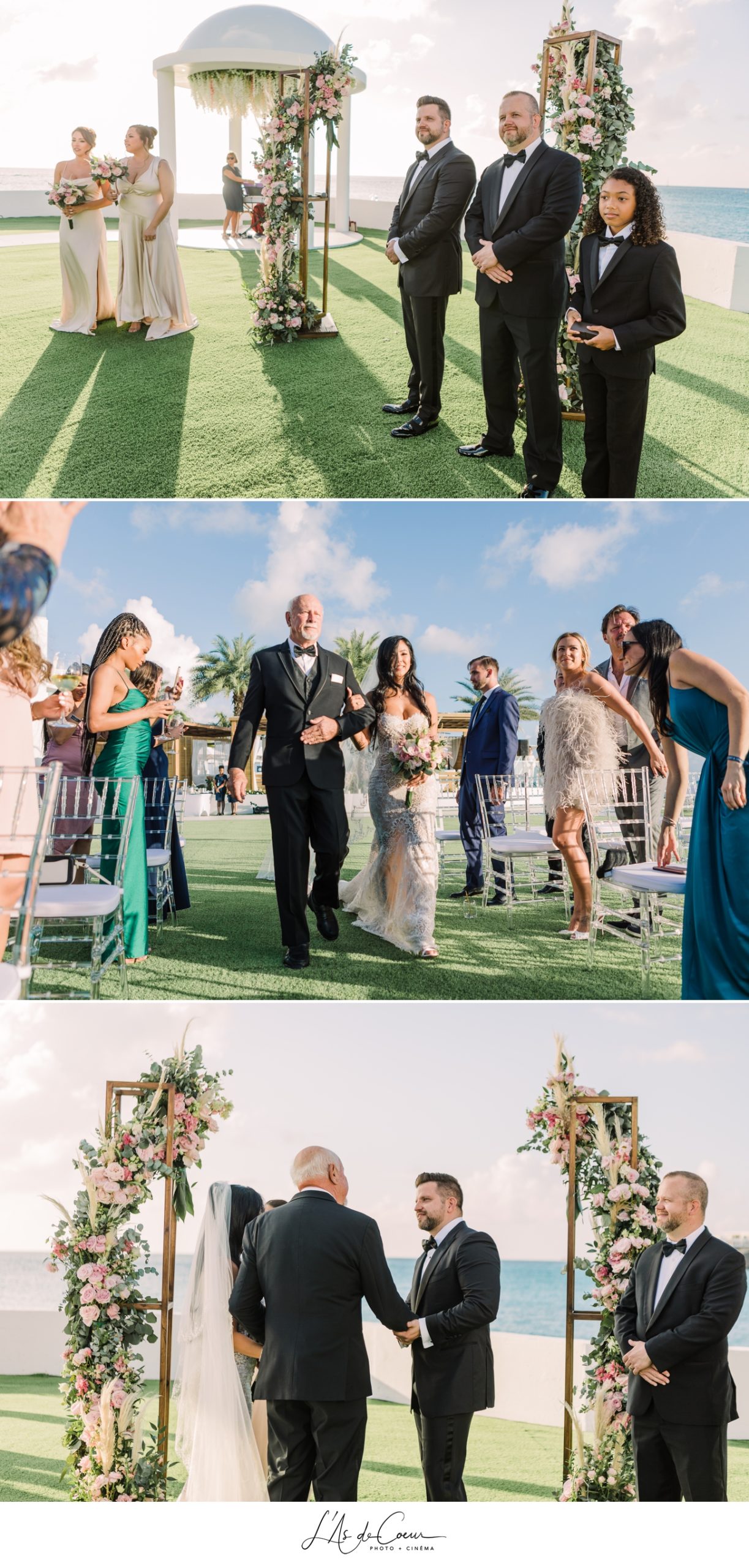 A gorgeous intimate outside ceremony by the waterfront.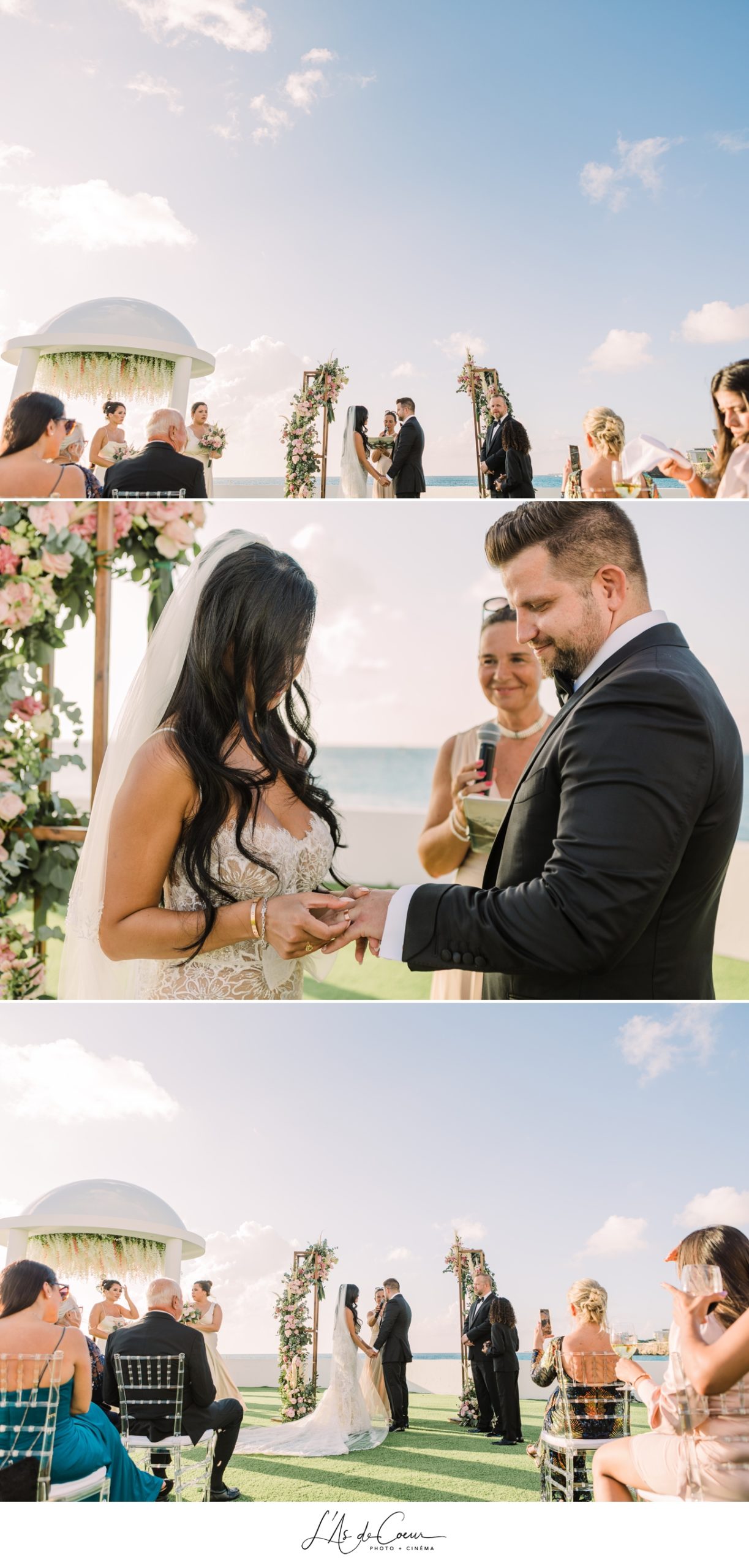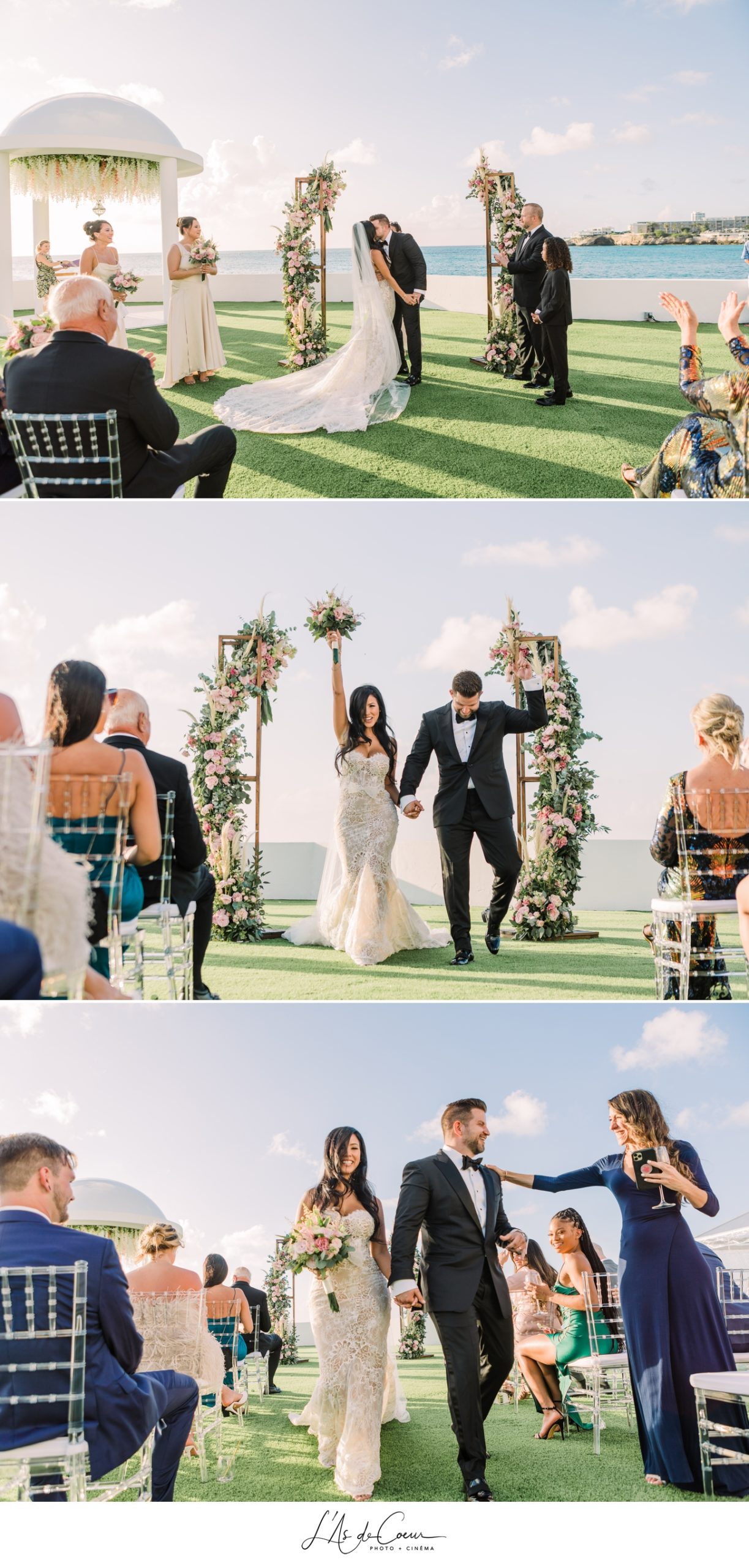 Where to get married in the Caribbean?
The Caribbean are made of lots of islands. Everywhere you go you discover a new paradise and you can get married anywhere. Here are some ideas of location for an incredible Caribbean wedding :
A romantic wedding in St Baarts or St Bartelemy
A colourful wedding in Cuba
A quiet chill wedding in the luxurious Jamaica
An adventurous wedding in St Lucia
All those destinations offer lots of possibilities to get married!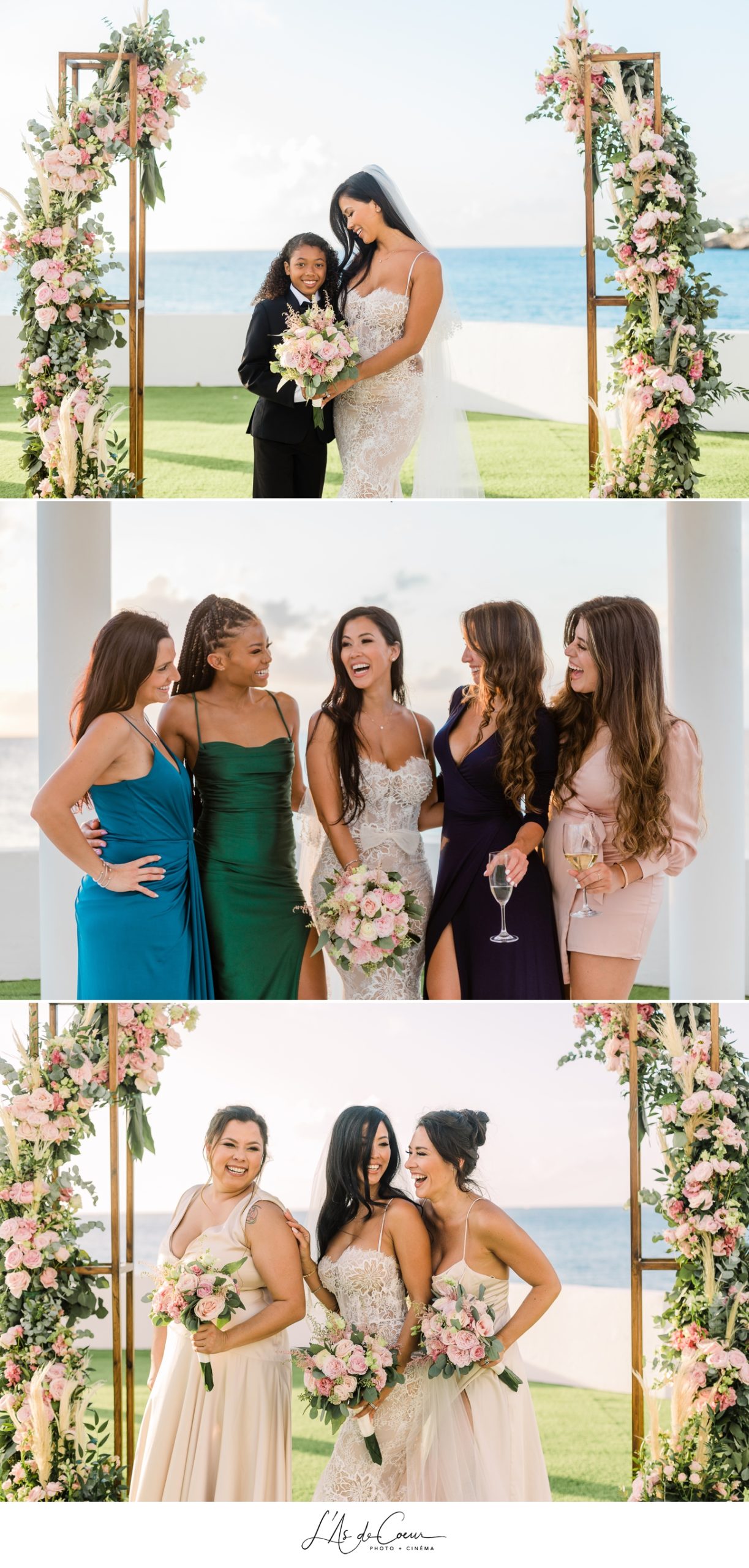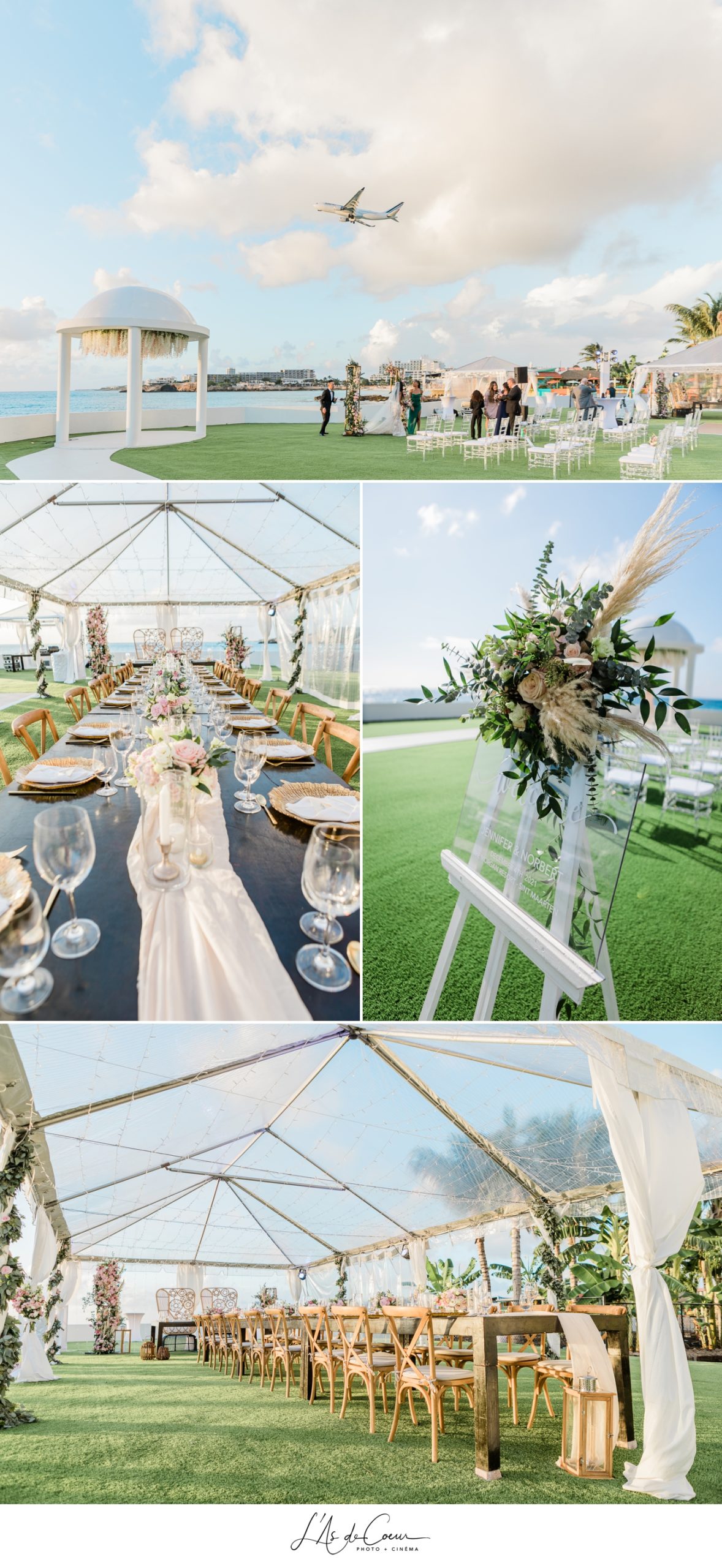 Amazing floral decoration by AsYouWish!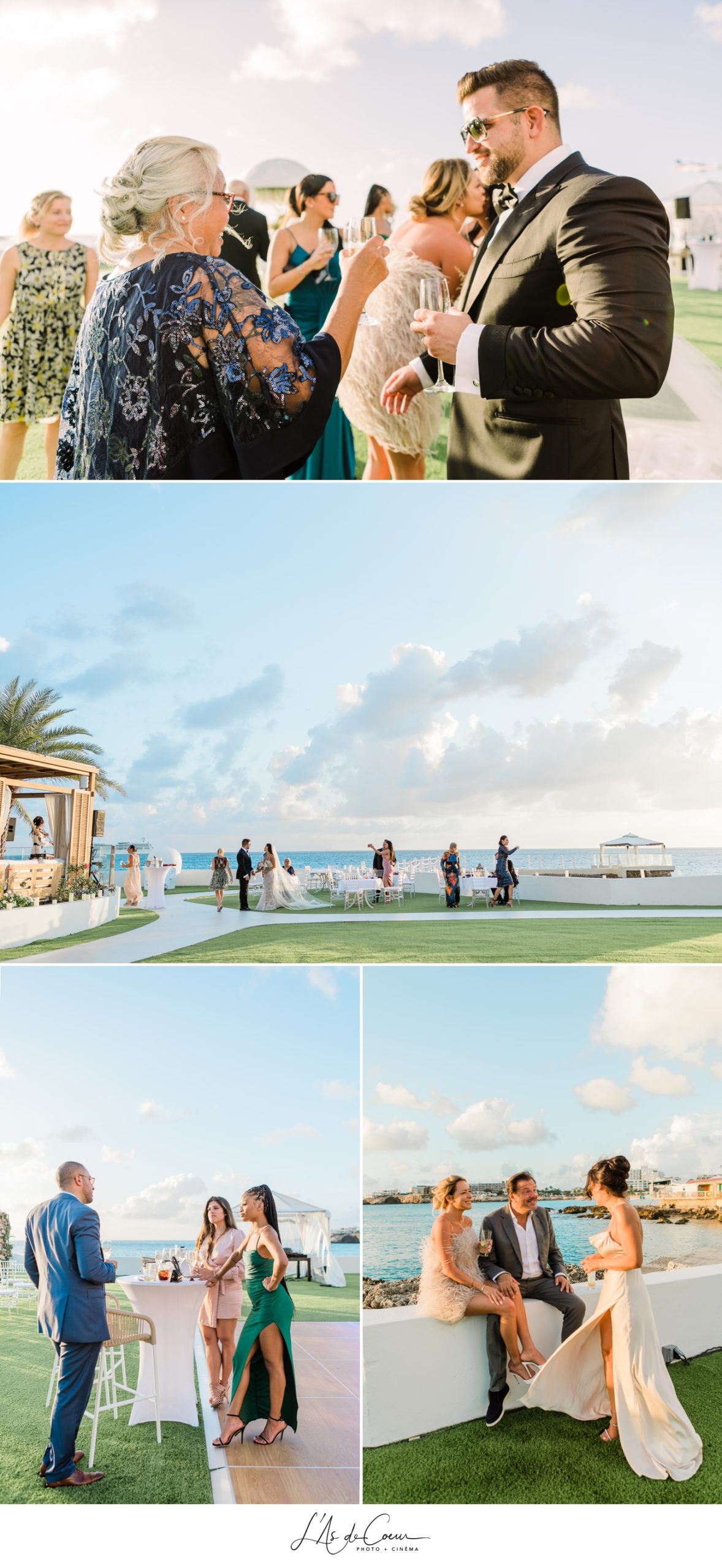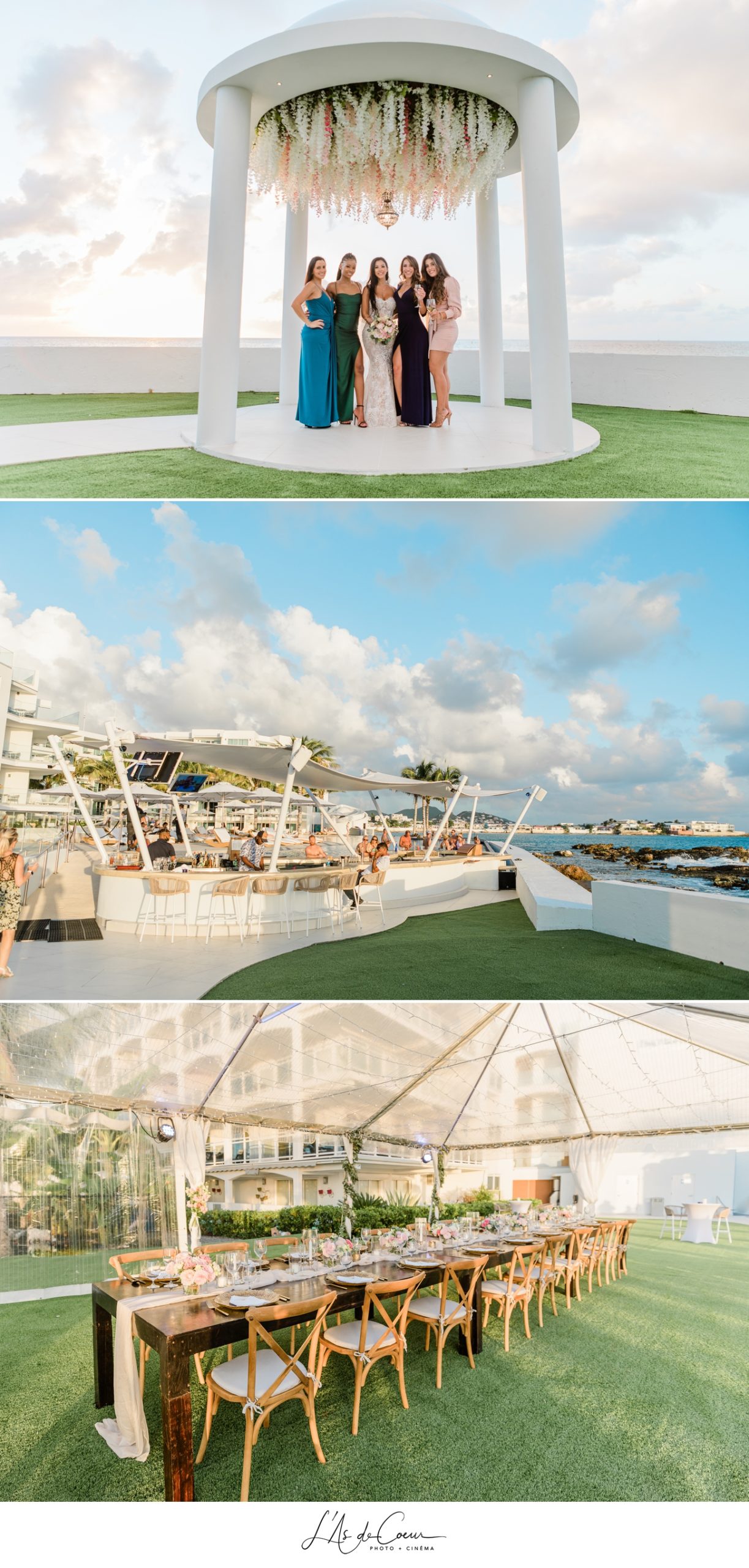 How to get married in Saint Martin
If you want your official wedding to take place in Saint Martin here are some advices that we found in this article by The Knot:
You'll have to stay during at least 10 days on the island, but  make the most of it and discover the place as your pre-honeymoon.
In terms of legal documents you'll need: your passports; birth certificates; two ID's photos; if you're divorced or a widow/widower, a proof of it; the name of your parents with the maiden name of your mother, along with their places and dates of birth.
You'll have to request it at least 14 days before your wedding! Don't forget and do it as soon as possible!
And the last important thing you have to be 21 years old!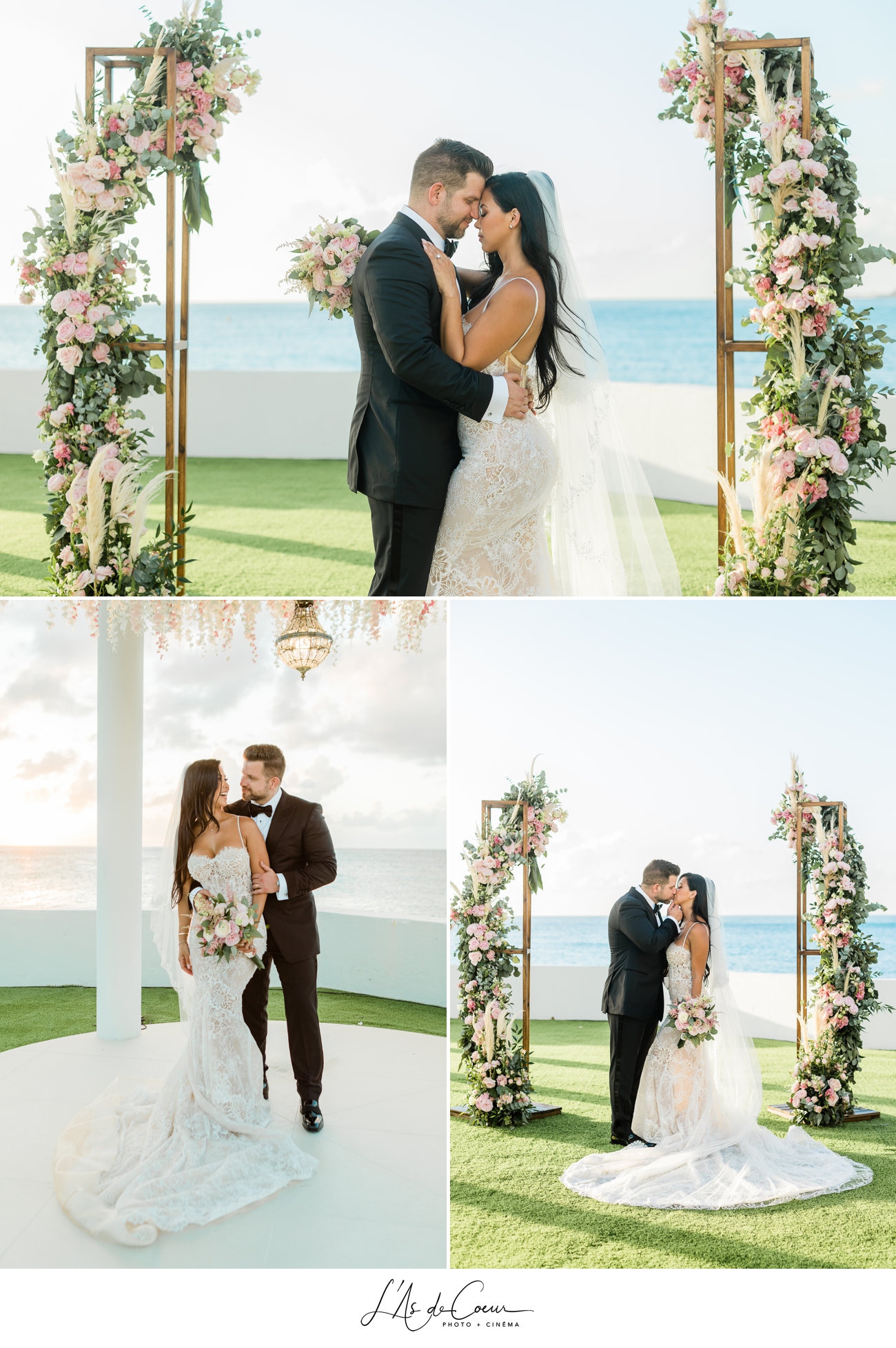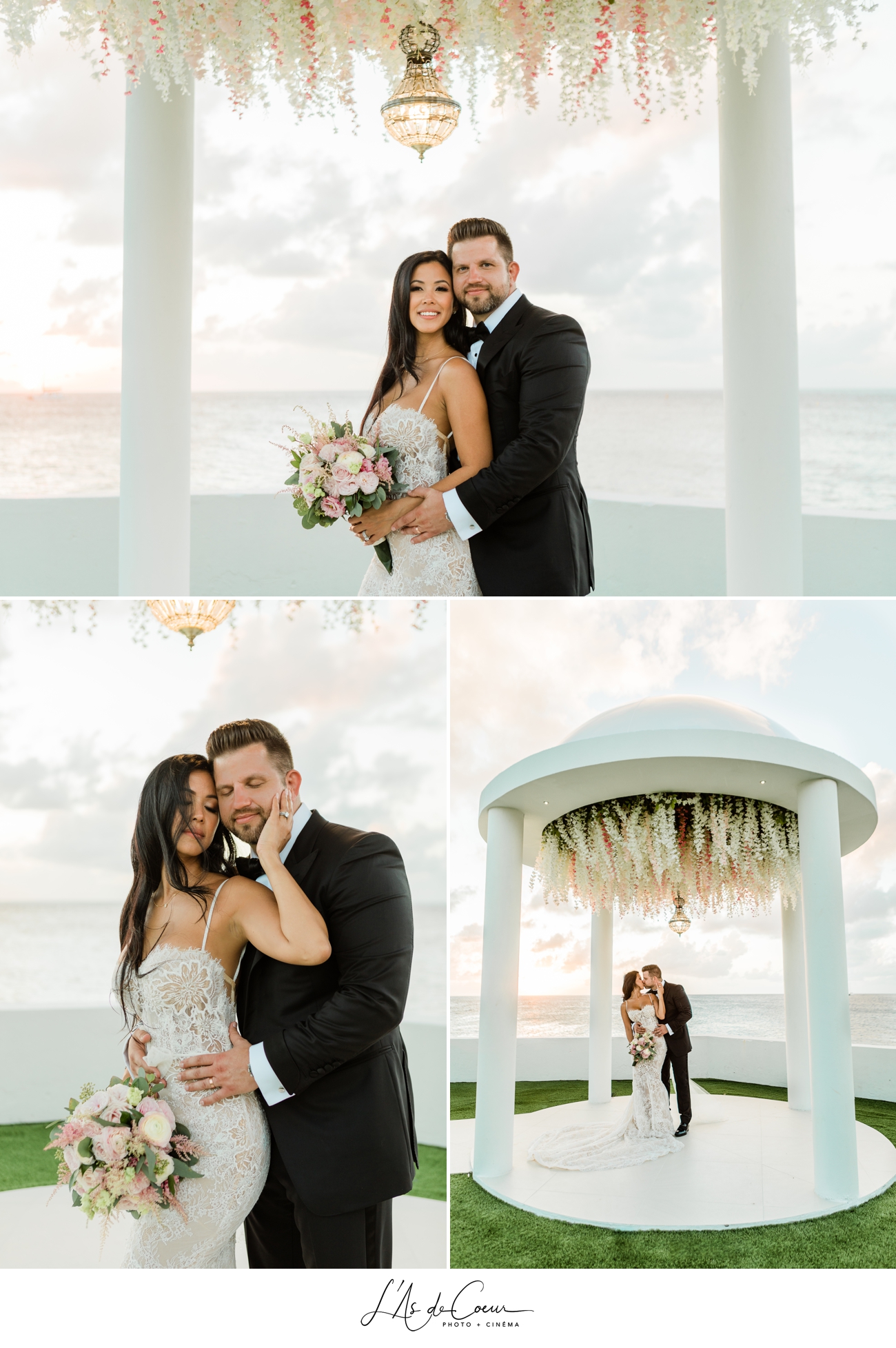 Golden hour, seaside, everything for a once in a lifetime couple session!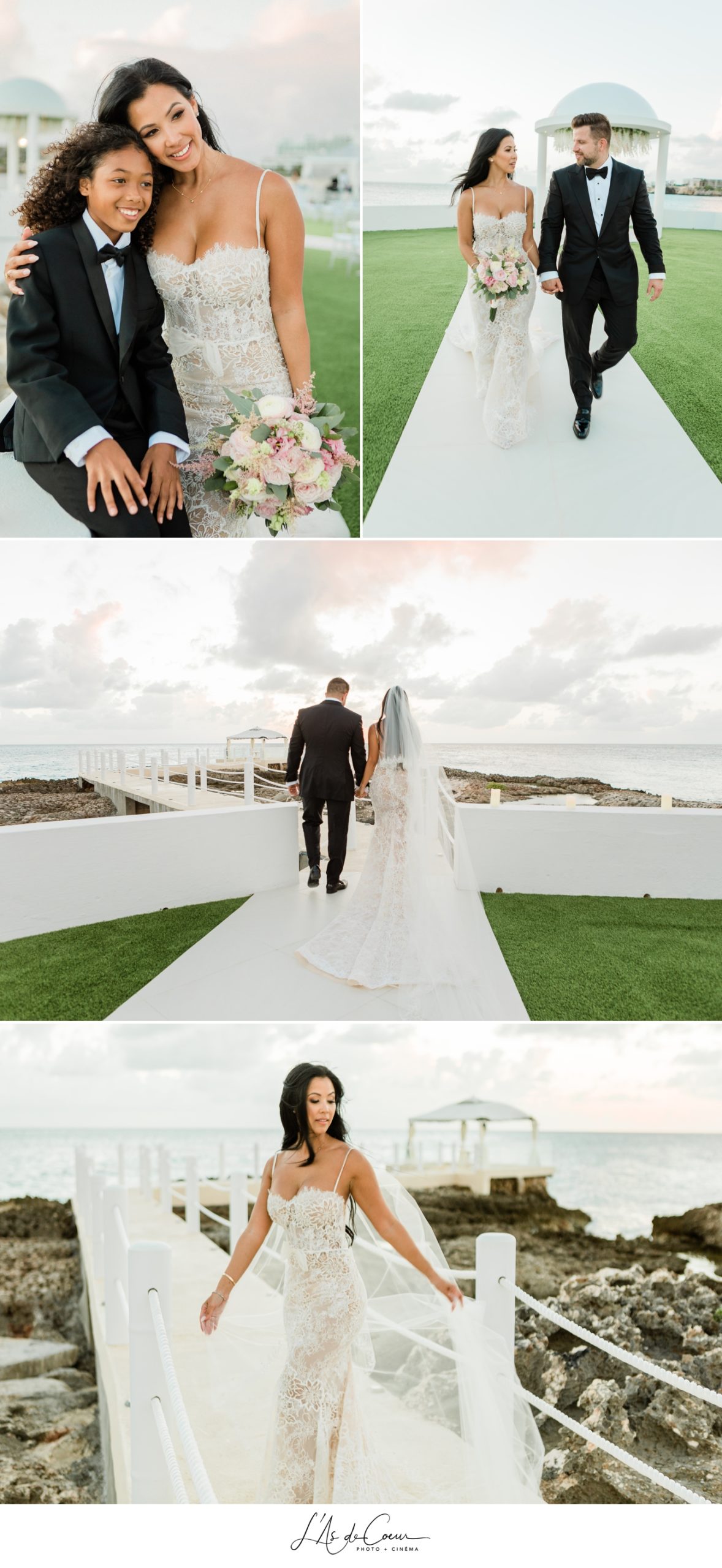 Why should you get married in SXM?
You might wonder why you should get married in SXM, but as far as destination weddings goes an island is one of the best! You'll be transported in paradise! White sand, turquoise sea, planes just over your head (!!!), palm trees, gorgeous views, everything you need for your perfect day! Whether you chose a wedding on the beach or to enjoy the utilities of the resort. Our lovers of the day did the latest with the great area that The Morgan Resort offers. Your guests and yourself will have the time of your life and enjoy a moment you'll never forget! We hope to be there to set your memories forever with our photo-reportage and wedding film!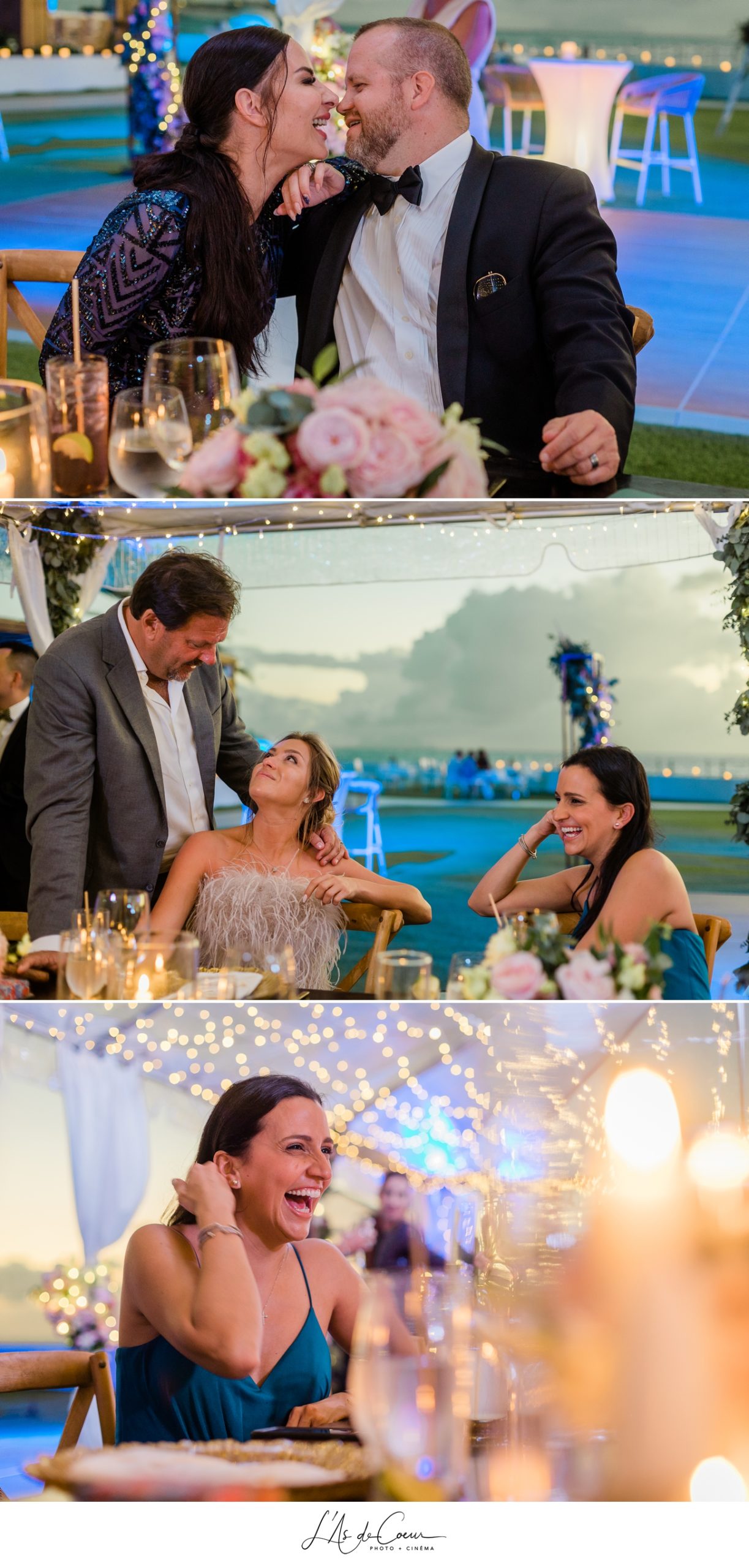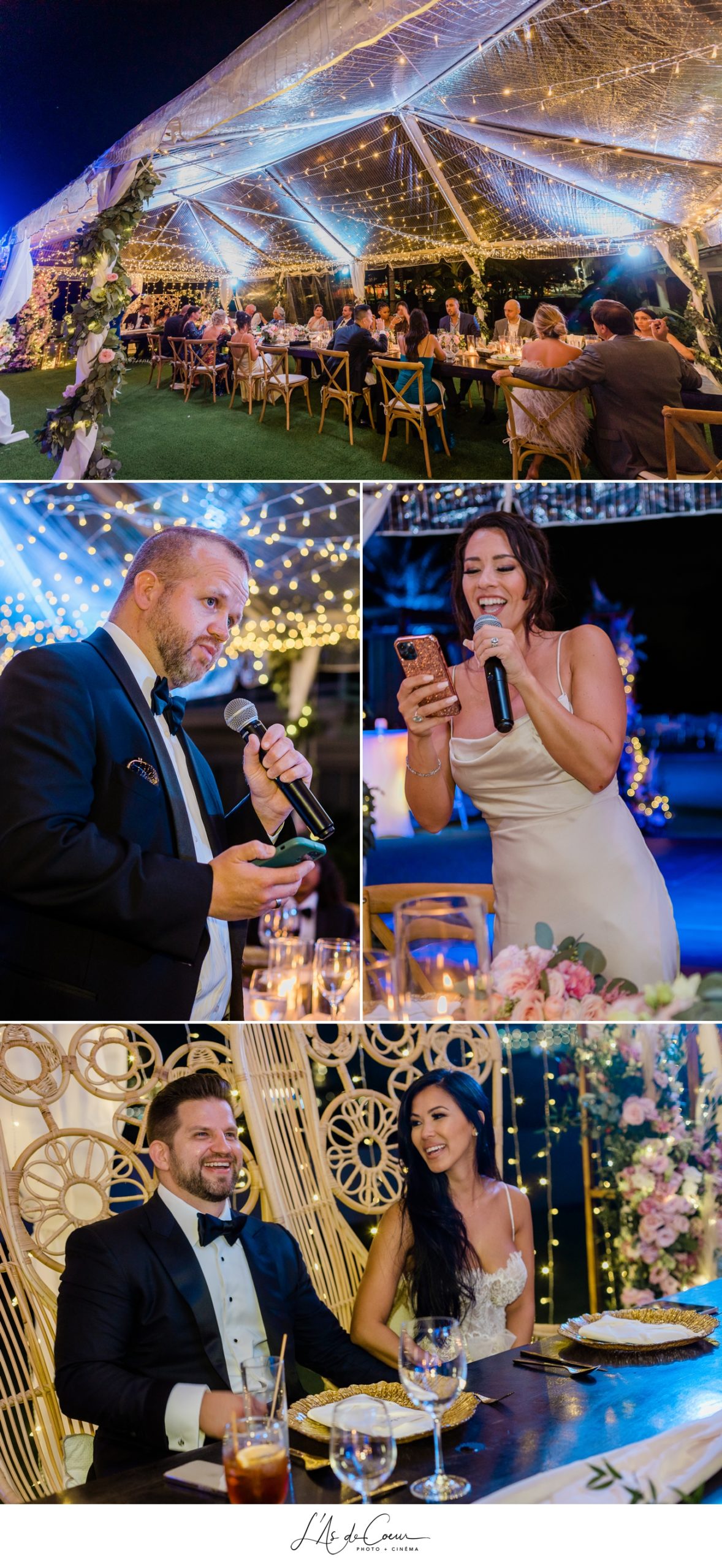 As your destination wedding photographer the most important thing for me is EMOTIONS!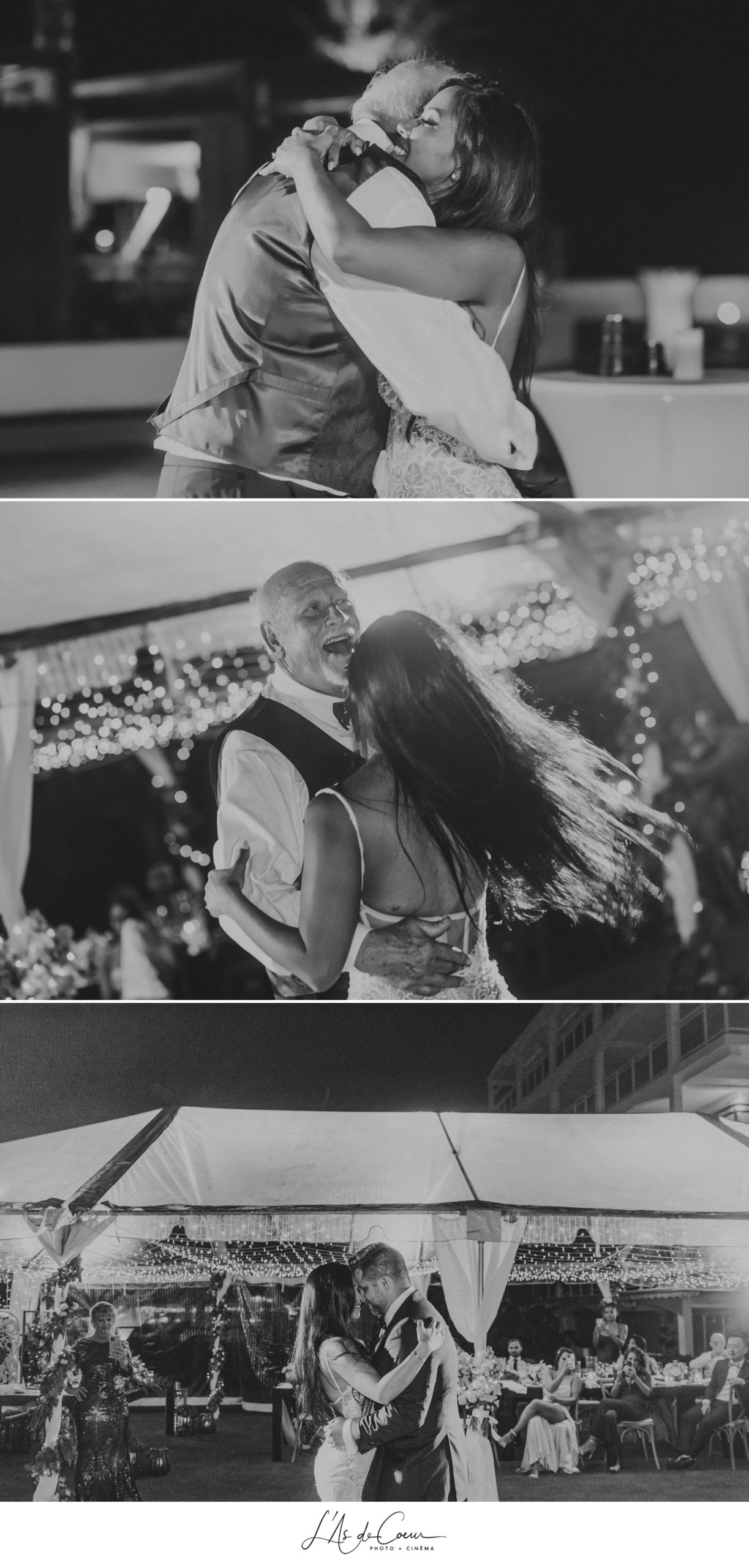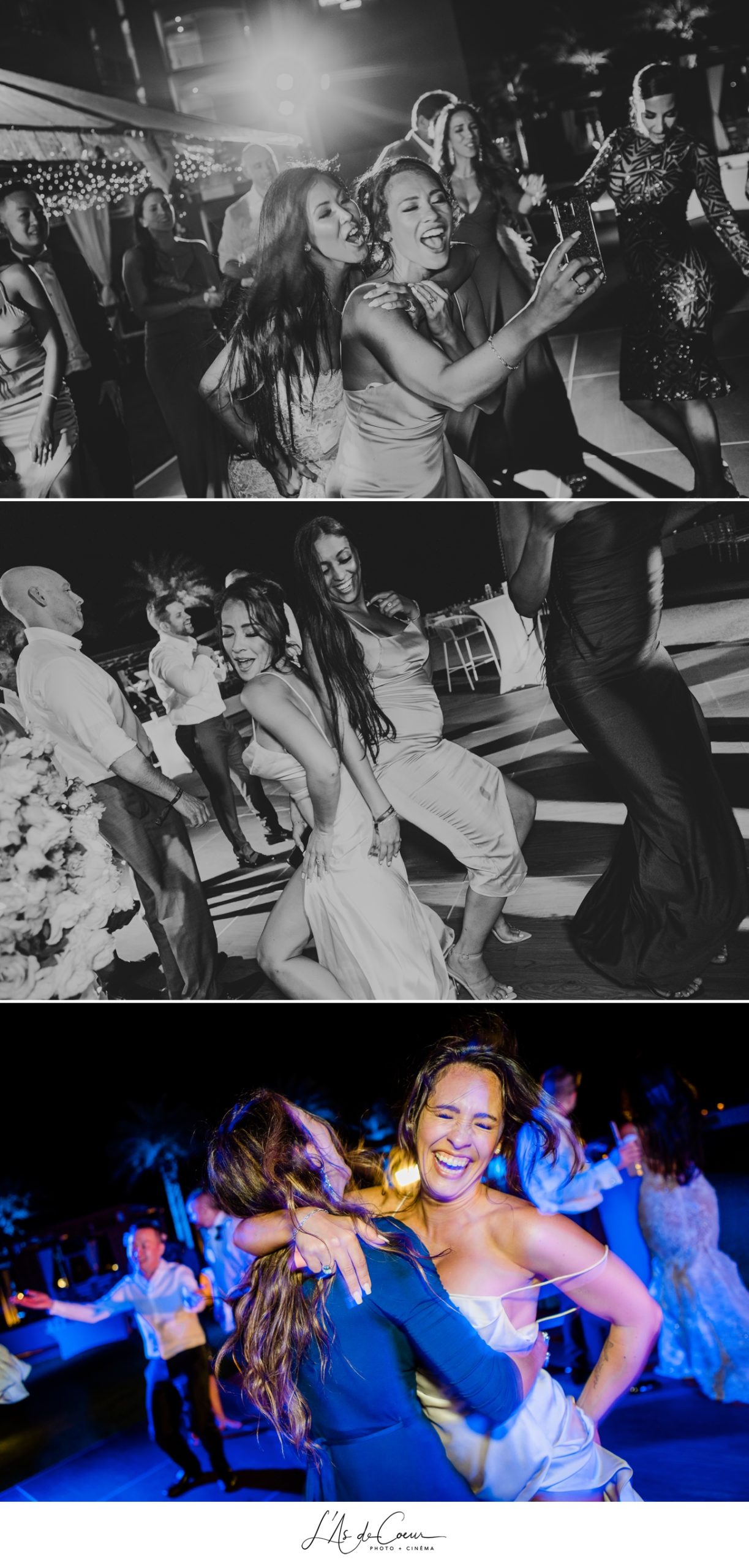 Why chose us as your Caribbean wedding photographer
We've been destination wedding photographer for more than 10 years and we love it! What's important to us is your love story no matter the place in the world you get married! We want to give you the best of our work so that you'll never forget your big day that can go very fast once you're living it. So don't hesitate and contact us!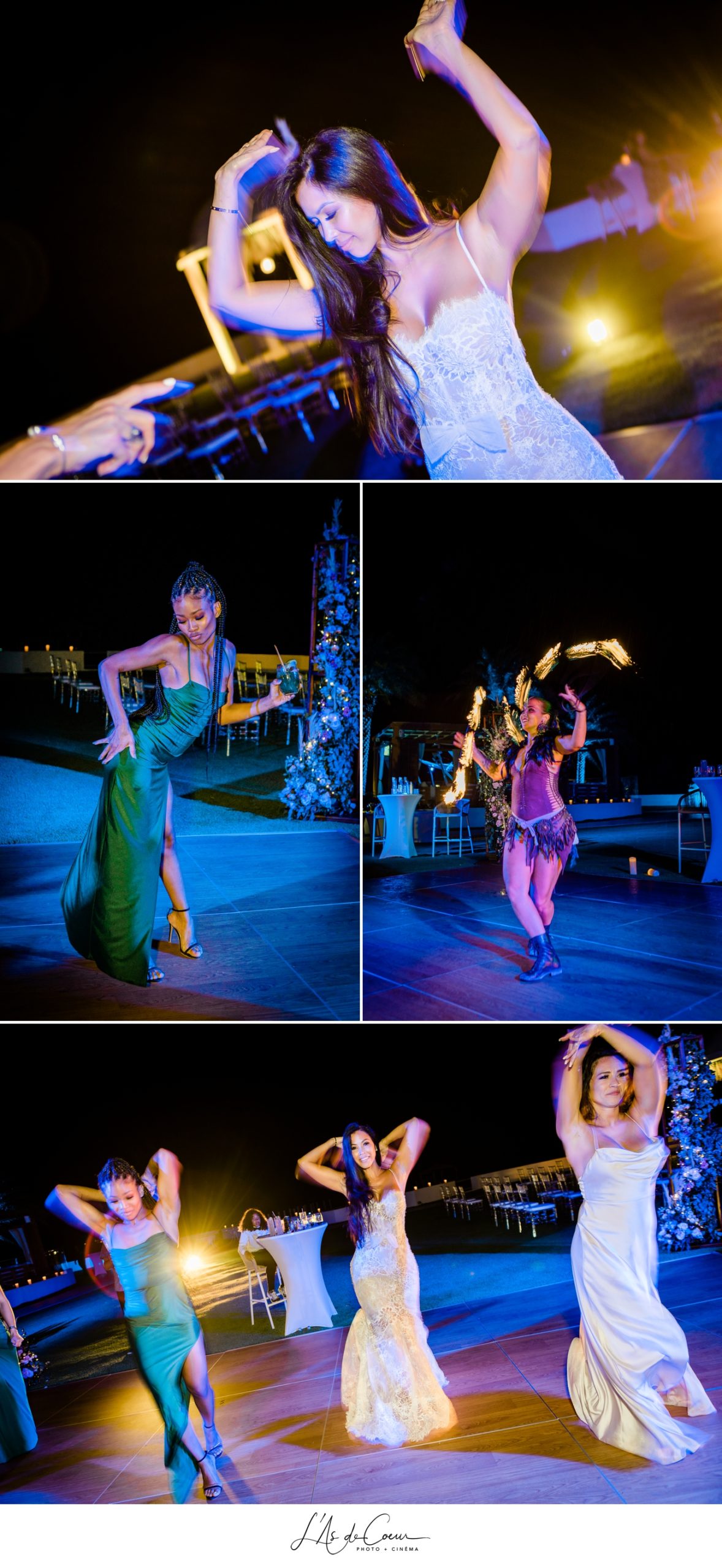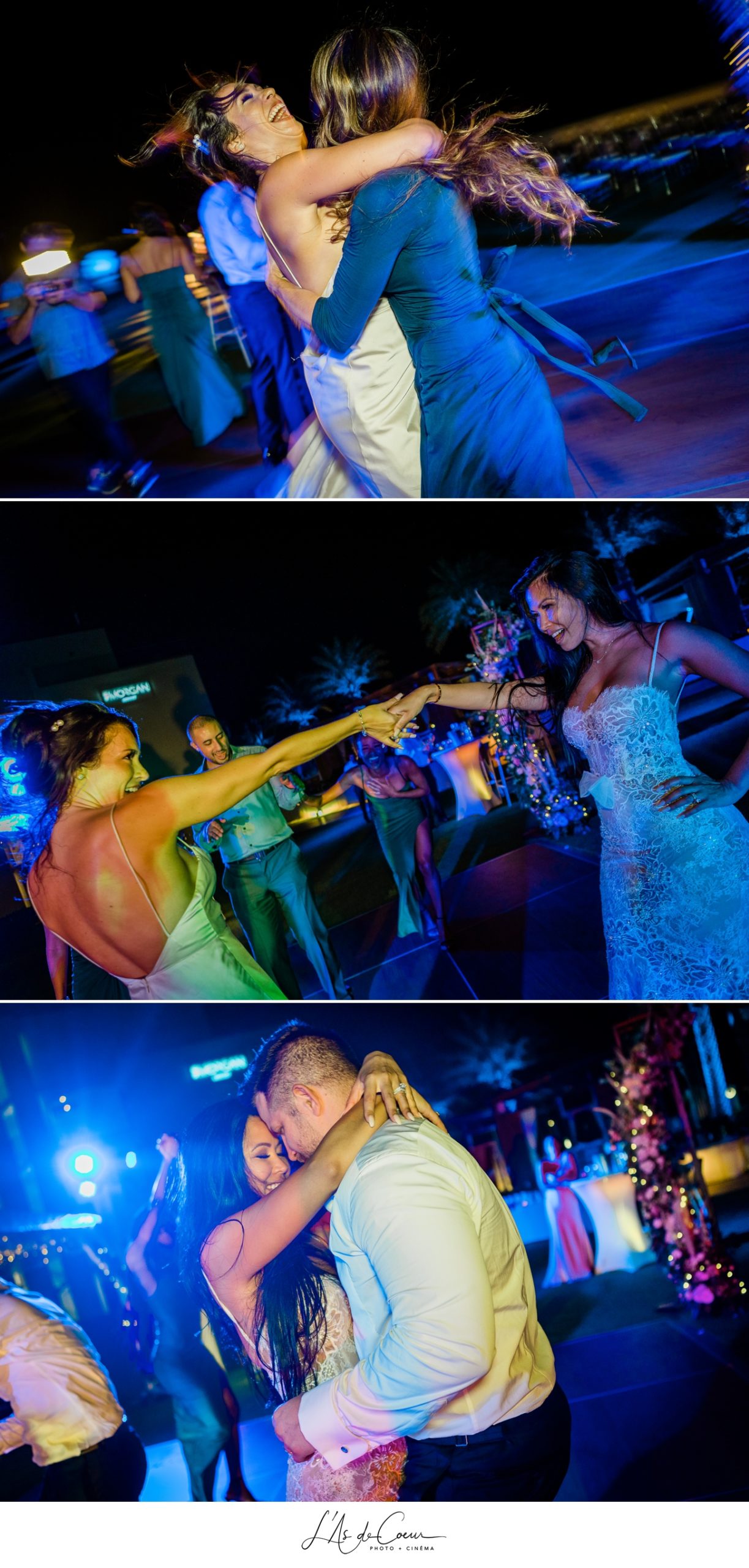 A rainy wedding can be as crazy as you make it!
Thank You to my lovely and crazy couple for trusting me ! 
Céline
Published in New-York Times, Harper's Bazaar and Wall Street Journal
Venue: The Morgan Resort
Wedding planner: AsYouWish
Photos & vidéos: ©lasdecoeur