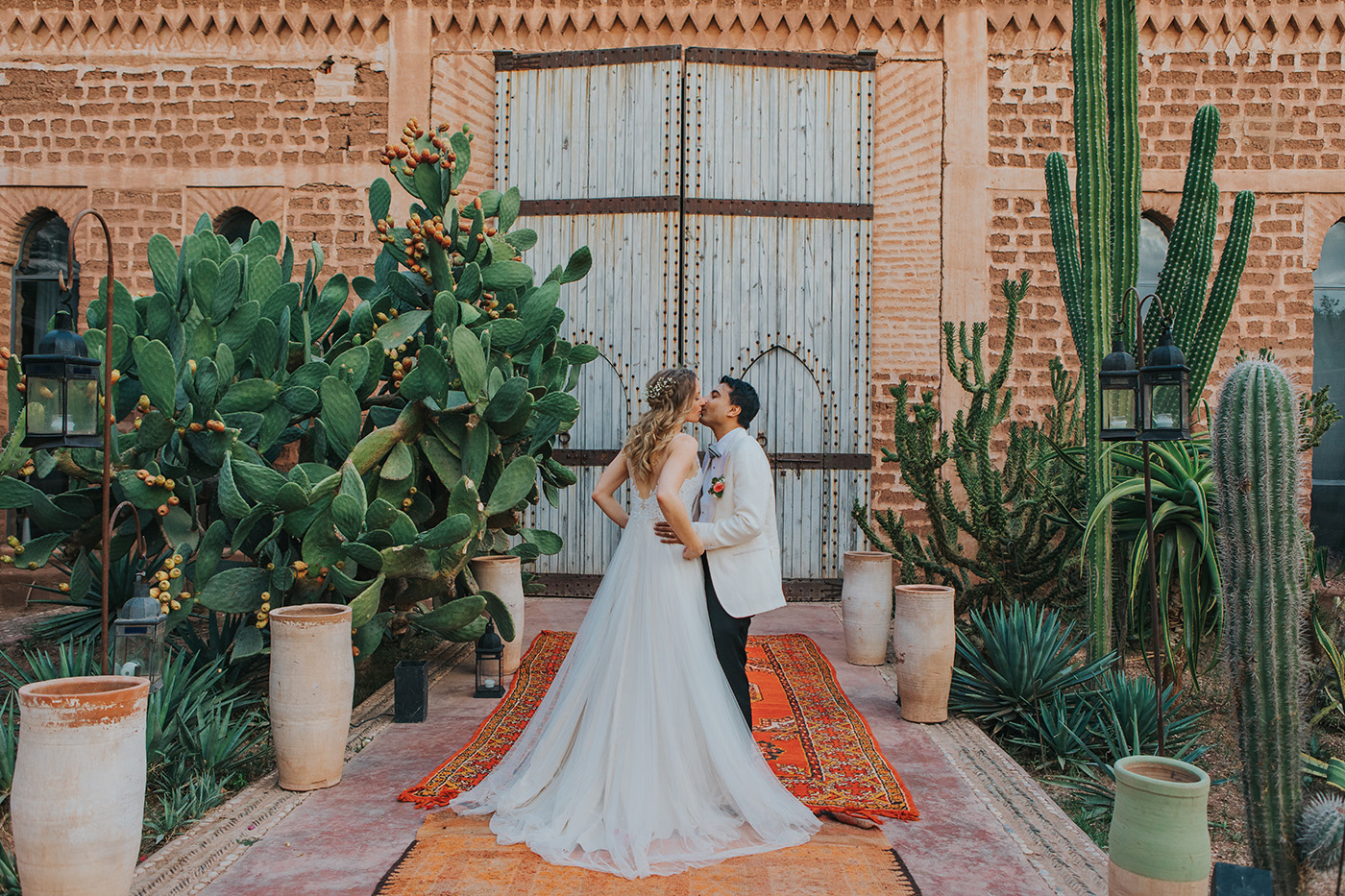 Destination wedding in Marrakesh
Today, with R & M we're taking you to a destination wedding at the Beldi  Country  Club in the countryside of Marrakesh. They chose a venue which names means « the one who is from here ». We were lucky enough that they chose us as wedding photographer and video maker in Morocco for their stunning wedding!!
Week-end wedding in Marrakesh
We are wedding photographer and videographer in Marrakesh for nearly a decade now. We accompanied brides and grooms during the most beautiful days of their life.
We're here to help you capture all the magical instants of your wedding. But we can also guide you to chose your service providers, whether it's a venue, a wedding planer, a caterer…
Today we want to introduce you to a gorgeous hotel (but not only!!) where you can have your wonderful wedding, the Beldi Country Club.
Your dream wedding in Morocco
Marrakesh has something special when it comes to wedding celebration. Everywhere you go can turn into a beautiful spot to get married. And so no matter what is your dream wedding it can happen in Marrakesh.
You're dreaming of an intimate wedding, then go to the desert. You want something romantic then choose a beautiful garden. You have always dreamed of an Arabian Nights wedding, numerous palace in Marrakesh will open their doors to you. But today we have a venue where no matter what is you dream you will be able to achieve it…
Wedding at Beldi Country Club
The Beldi Country Club is the perfect spot to have your wedding in Marrakesh. It offers you all the options you can dream of. You can say yes in the lush gardens with an amazingly gorgeous view on the roseraie. But also like our happy couple, int he stunning greenhouse! Then have the cocktail party by the pool. Finally enjoy a typical Moroccan diner served in one of the venue's hall.
More than that the Beldi is perfect place for us wedding photographer and video maker in Marrakesh, because we have a wide range of choices for the photography that you'll have to cherish forever those beautiful moments of your dreamed wedding in Beldi Country Club.
Wedding preparation in a dreamy suite
At the Beldi Country Club, you'll have the chance to do your wedding prep in one of their magnificent 38 suites. Each one of them has been decorated in the Beldi traditional style mixed with a modern touch. You will feel like a princess from an Arabian Nights and so enjoy every step of your preparation for the big YES!
In this stunning room you'll be able to create beautiful memories with your bridesmaids and I'll be there to capture it all. Later if you want to create a lovely photo album you will never forget this extraordinary day.
Day-off after your wedding at the Beldi Country Club
If you choose to  hold your wedding at the Beldi Country Club then you should take time before or after to take a step back at the hotel's spa, which radiates serenity. There you'll enjoy a massage outdoor with a view on the lush gardens, a hammam or even a mani-pedi. After this you'll be ready to go explore everything the Beldi has to offer. Not only the country club has pools, tennis court and more but it also have an on-site souk where you'll be able to buy handcrafted souvenirs  you'll preserve as little reminders of your Big Day.
A day to remember
Poppy Delevingne herself celebrated her wedding at Beldi Country Club. Just like her Rebecca & Mob chose this gorgeous venue. And you can understand why by watching the pictures we took during their Big Day. They decided on the gorgeous greenhouse to have their ceremony. Then they continued the day in one the hotel's garden. Finally the diner took place into a glassed roof area decorated magnificently where the lights reflected graciously to finalize the magical mood.
Party like never
Above all you and your guests will have a party you'll never forget, dancing and having fun into this crazy venue. We bet that you'll never forget this night. And us, wedding photographer and video maker in Marrakesh , we'll be here to be sure everything is on tape!!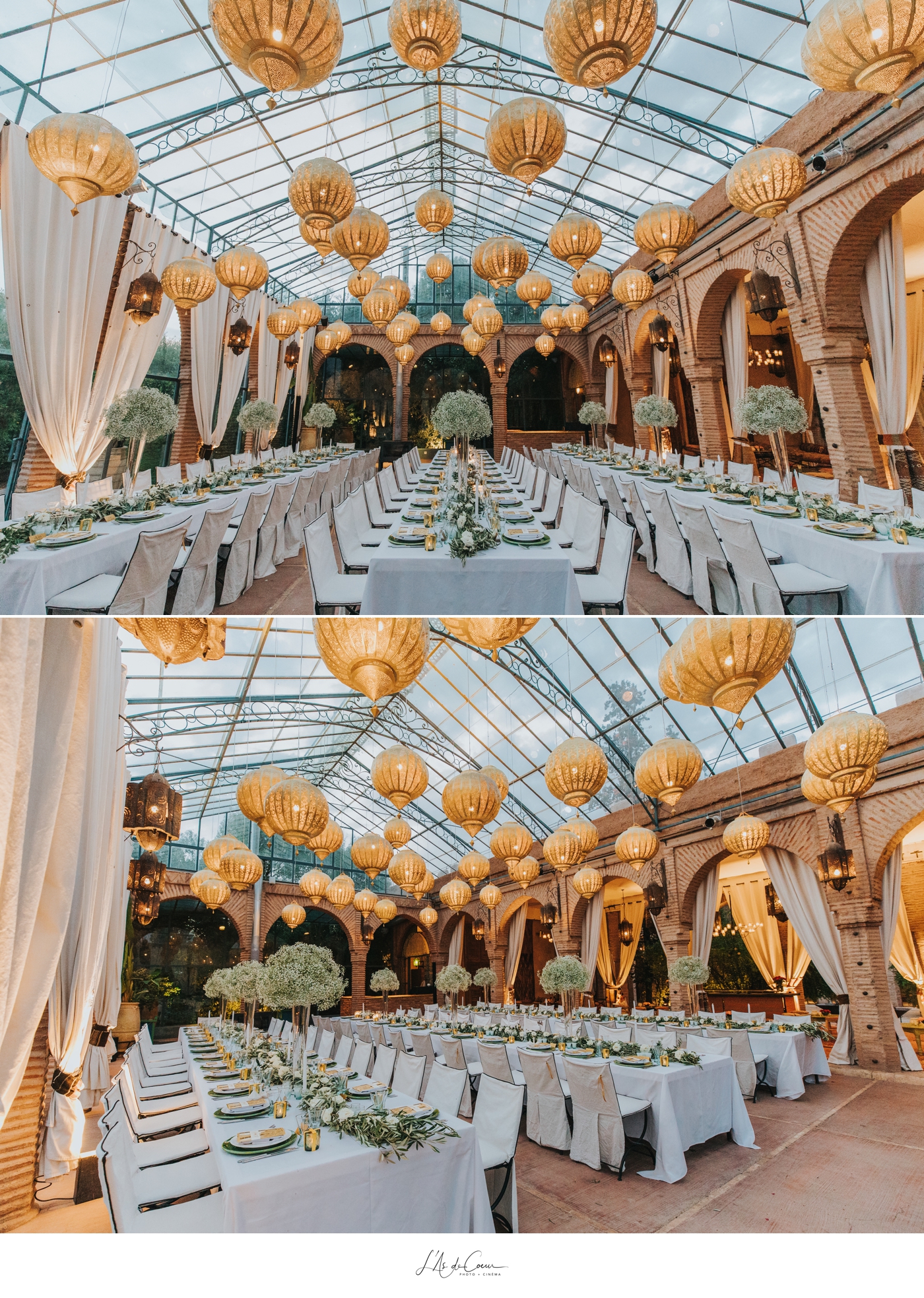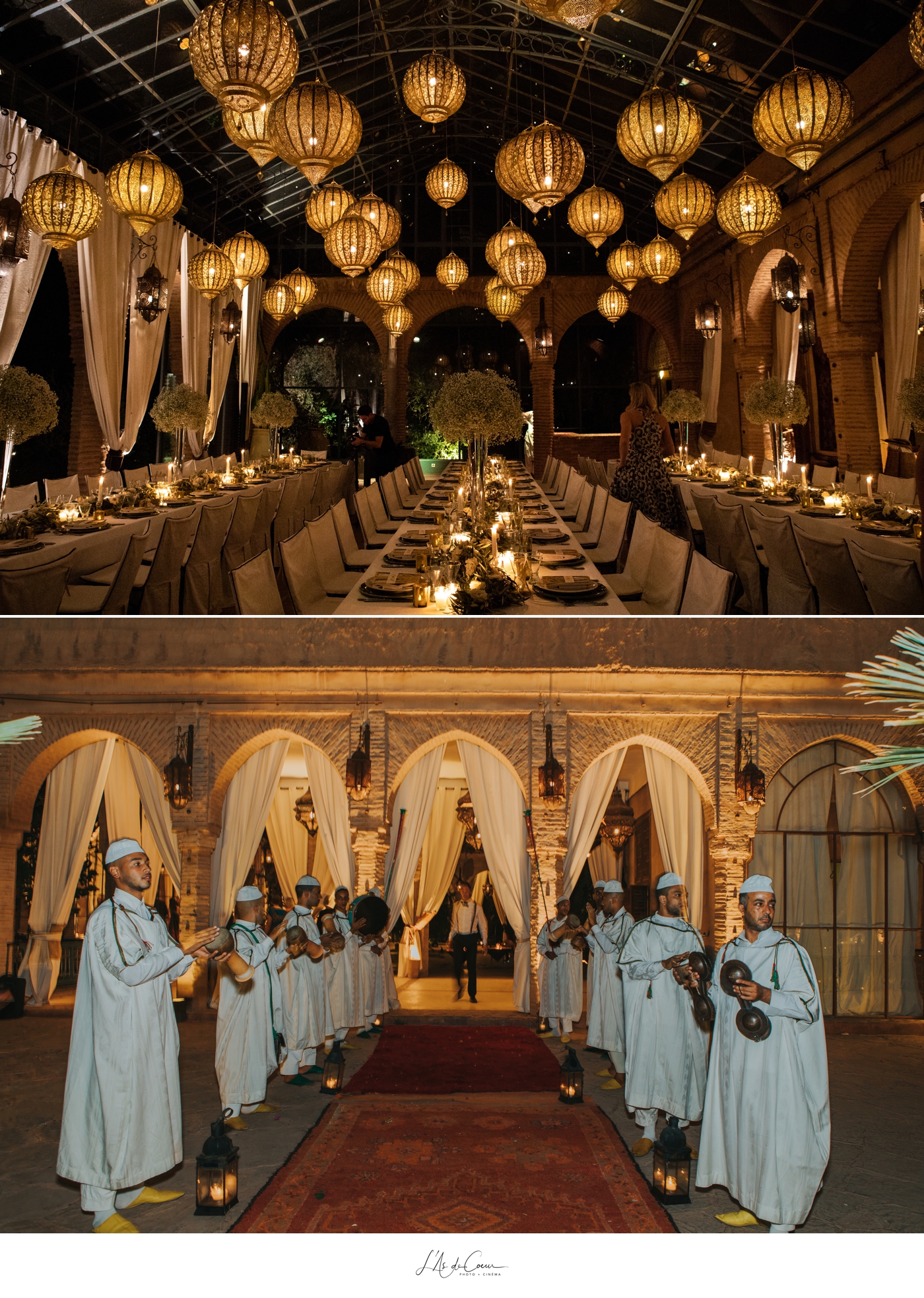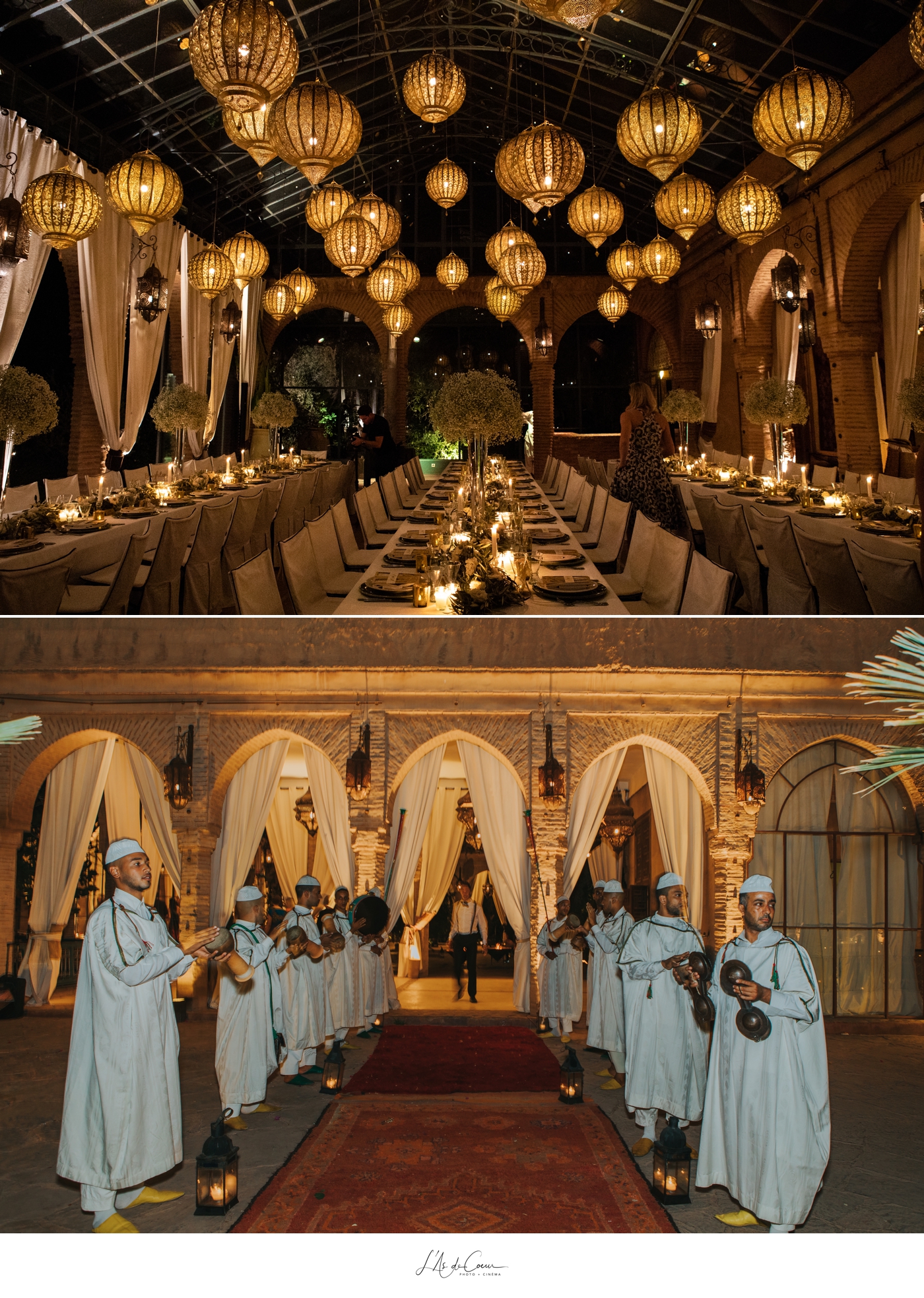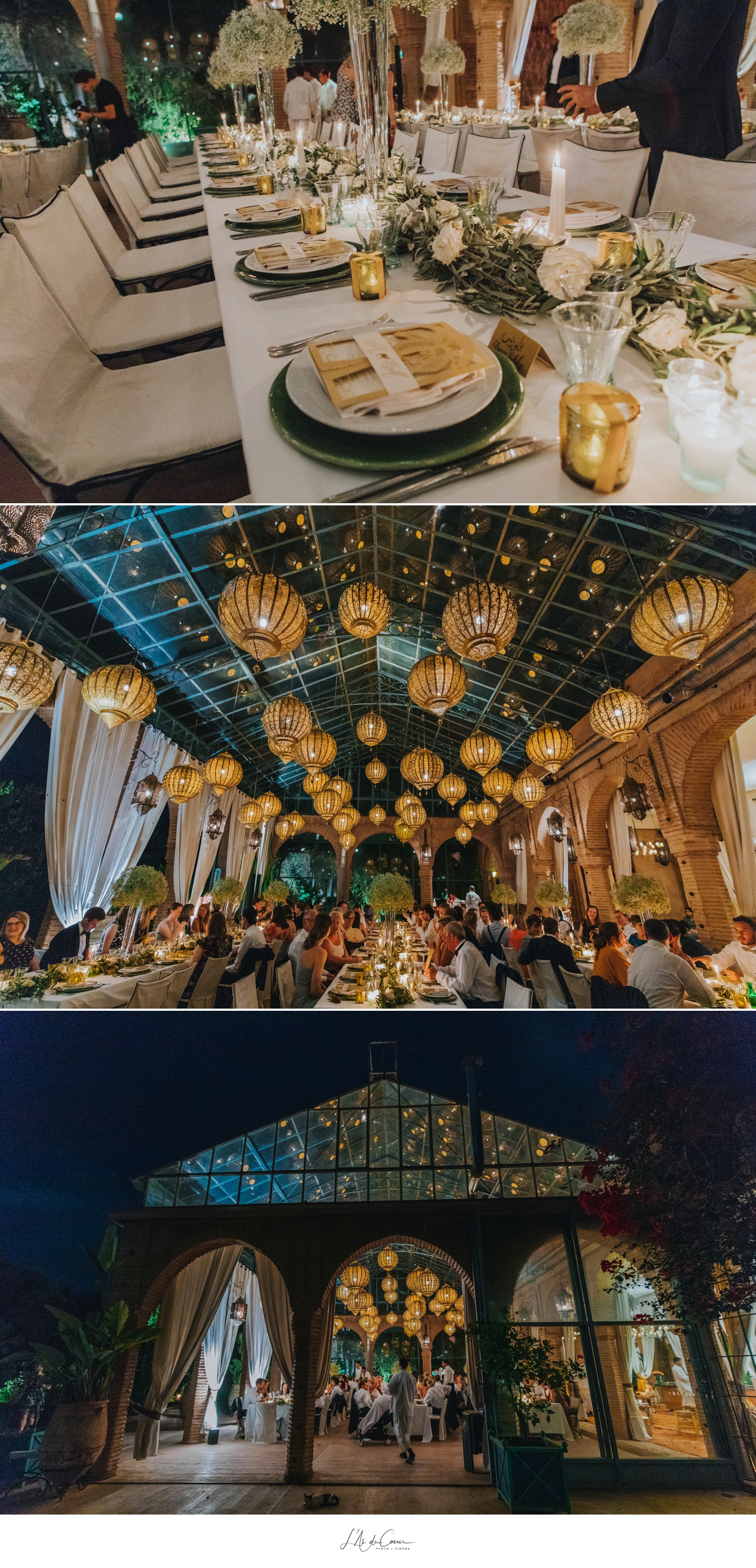 We hope to see you soon for your wedding at Beldi Country Club!!!!!
Featured in the New-York Times, Harper's Bazaar & the Wall Street Journal
Follow us on instagram @lasdecoeurphoto
Venue : Beldi Country Club
Photos + Vidéo : Céline Cartallas & Gyslain ©lasdecoeur
Make Up Artist : Niya beauty
DJ : Adam Saville